Candy Diver Cookie is strange. They don't talk, they don't have a face, and in-game, they can't even die. That being said they can't cause damage either.
Devsisters definitely wanted to do something different with this mysterious Cookie from the deep, so are they worth a spot on your team? Let's take a look.
If you're interested in Cookie Run Kingdom, check out our previous Cooke Run Kingdom character guides:
The Skills of Candy Diver Cookie
Candy Diver Cookie is an epic support cookie that is supposed to fight on the backrow. Their skill fittingly enough is called 'Deep Water Diver'. Here is the description:
"While wandering the depths of the Duskgloom Sea, Candy Diver Cookie has become immune to enemy attacks by obtaining the Safeguarded ability. Their regular attacks reduce the DEF and increase DMG received by the nearest enemy. Upon using the skill, Candy Diver Cookie will discover various relics from the deep sea, providing buffs and healing to the Cookie's allies The super success rate will increase depending on Candy Diver Cookie's Amplify Buff rate. Every relic provides a different effect."
Here are the stats for this Duskgloom diver:
15-second Cooldown
Regular Attack DEF Reduction: 7.5% for 10.0 sec, stacks up to 2 times
Regular Attack DMG Boost: 5.0% for 10.0 sec, stacks up to 2 times
Super Success Rate: 10.0% + Amplify Buff%
Failed Super Success Carryover Rate: 15.0%
Regular Relic HP Healing: 43.5%
Siren Statue: Amplify Buff +15.0% for 10.0 sec
Pirate Sword: ATK +10.0% for 10.0 sec
Anchor: DEF +15.0% for 10.0 sec
(Rare Relic) Black Pearl Shell: Healing +10.9% every 1.0 sec for 7.0 sec, Amplify Buff +15.0% for 10.0 sec, ATK +25.0% for 10.0 sec
The Best Use of Candy Diver Cookie?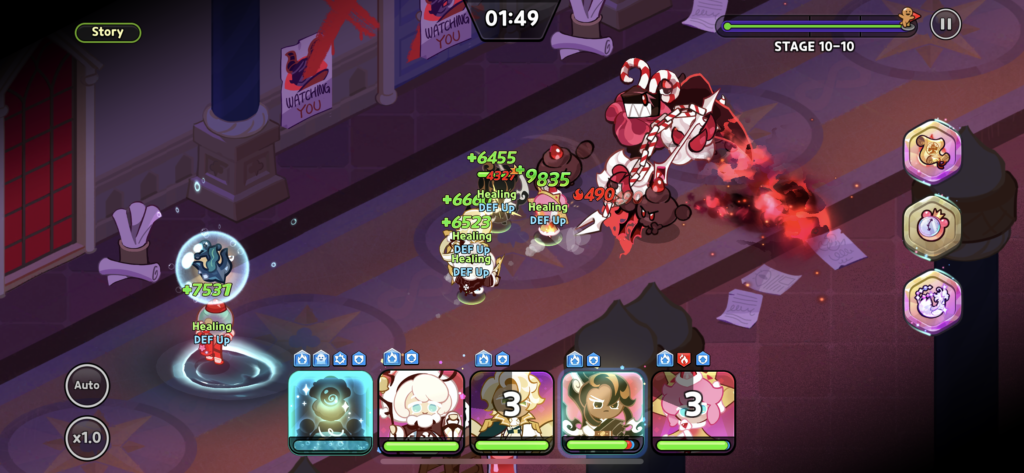 Please note, that as with every new Cookie added to Cookie Run Kingdom new strategies and uses are still being formed by the player base but this is what we found based on first impressions:
To start off, unlike every other playable cookie in the game, Candy Diver Cookie cannot be killed in battle. Instead, if every other cookie in the party dies they will simply disappear into the floor. To balance this out, they don't attack enemies either, Candy Diver's play style completely revolves around buffs with their normal attack buffs attack against enemies.
Skillwise, Candy Diver is the Faust of Cookie Run. They randomly pull up an item that buffs or heals your team. It could buff attack, defense, speed, etc. The best treasure they can find is the Black Pearl Shell which gives multiple strong buffs: Healing +10.9% every X1.0 sec for X7.0 sec, Amplify Buff +15.0% for 10.0 sec, ATK +25.0% for 10.0 sec.
This makes the diver a tricky character to talk about. On one hand, being able to pull out new powerful buffs without having to worry about them getting knocked out is useful. On the other hand, you have no control over what buffs they pull out. How much Candy Diver can actually help the party will change depending on each match and what opponents you happen to be fighting.
From personal use, I found Candy Diver's random buffs interesting but it but hard to justify when other supports like Cotton or Eclair can produce similar effects with more guaranteed results. Sure, there's a chance they can be knocked out but the fact that you can better build a team around their fixed buffs means there's less chance of the party as a whole being defeated.
Best Toppings
For toppings, I found the best choice to be Sweet Candy which amplifies the effects of stat buffs. Buffs are the bread and butter of Candy Diver's play style and whatever buffs they produce, you want them to be more effective. It should be noted that the higher buff rate will also give Candy Diver a higher success rate at finding rarer items that have stronger buffs or buff multiple stats at once.
A solid secondary topping is switch chocolates for lower cooldown time. Switch chocolates are good for almost every cookie since they allow them to use their core skill more. That being said, Candy Diver already has a pretty short cooldown time compared to other cookies so I'd put more focus on Sweet Candy and the buffs.
Who Is Candy Diver Cookie?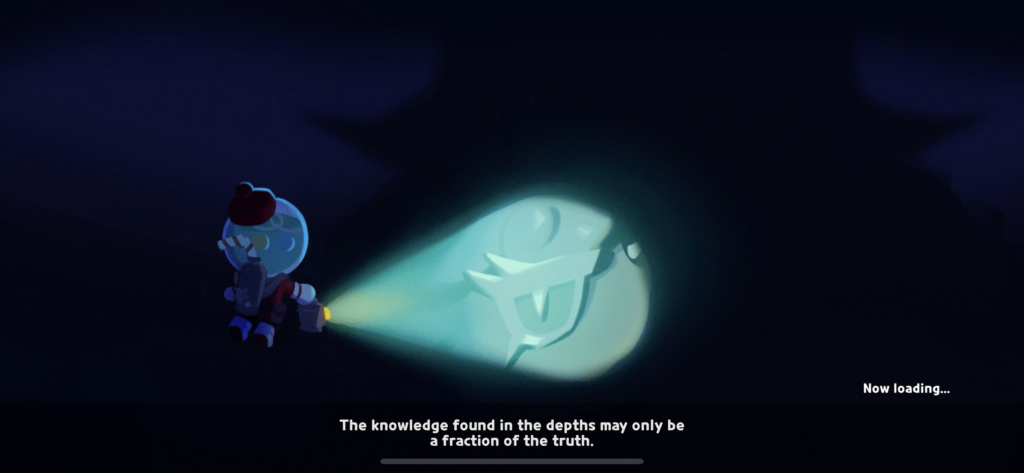 Candy Diver Cookie appears in episode 5 of the Black Peal Islands story arc. After Captain Caviar Cookie's submarine crashes while exploring a sunken ship, he meets Candy Diver who offers to help repair the sub and go exploring as a new member of Caviar's crew. Despite Candy Diver's non-verbal communication, the two understand each other completely fine.
Plop… Splash! Candy Diver Cookie pulls the lever on the wetsuit, and the two gumballs swirl a lap inside their helmet. Always out there, charting the unknown regions of the ocean floor, making sketches of fishes no one has ever seen, this deep-sea explorer might be tiny, but they leave an unforgettable first impression. Candy Diver Cookie has examined every underwater nook and cranny through the barnacled candy glass and probably witnessed whole coral forests grow and dissipate into pale dust that covers the soggy carcasses of sunken ships. All this curiosity, yet Candy Diver Cookie cannot find the answer to this one question: how does one end up all alone at the sea bottom? Whenever they try to catch onto the pieces of this mystery in the ocean of memory, they slip into the darker, deeper abyss.
Cookie Run Kingdom is available for iOS and Android
---
Check This Out Next
---