With the coming of Spring comes another Fresh Cookie, Cherry Blossom Cookie (aka Sakura Cookie in Japan), looking to have a nice picnic as the cherry blossoms fall throughout April.
How is she best used? This article will give you ideas on how to best utilize this pink cherry bomber on your team.
If you're interested in Cookie Run Kingdom, check out our previous Cooke Run Kingdom character guides:
The Skills of Cherry Blossom Cookie
Cherry Blossom Cookie is an ambush cookie that usually stands in the back row.
Her skill is called Cherry Blossom Rain, where she flies on her umbrella and rains damage-dealing cherry blossom petals down on her enemies. These petals do extra damage to non-cookie enemies and she'll also buff the attack stat of her allies depending on how many enemies she is able to hit.
Here are the stats of the skill:
DMG: 70.6%
Additional DMG to non-Cookie targets: 10.0%
With every 3 hits, the DMG decreases by 20% (cannot get decreased by more than 80%
2.5% ATK for 12 sec, stacks up to 10x times
The Best Use of Cherry Blossom Cookie?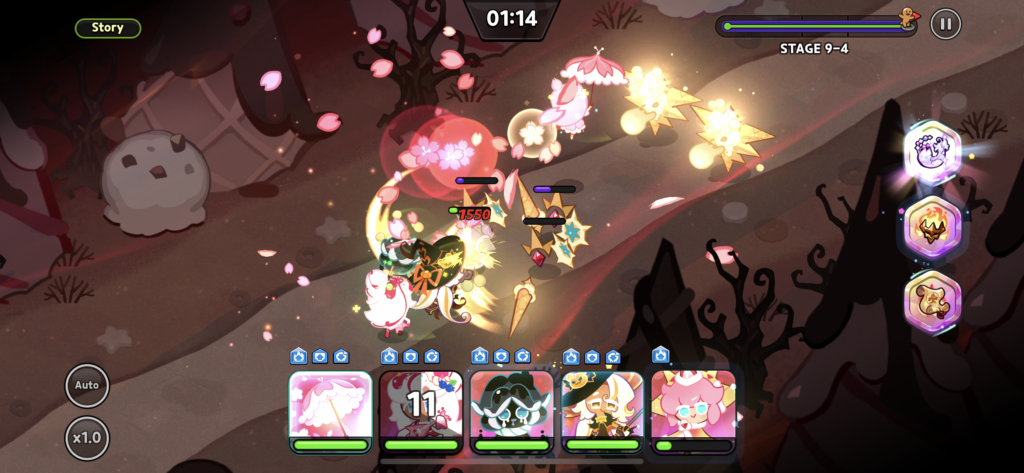 Please note, that as with every new Cookie added to Cookie Run Kingdom new strategies and uses are still being formed by the player base but this is what we found based on first impressions:
You can probably tell from her skill description but Cherry Blossom Cookie is a great unit for PvE play. Her rain of cherry blossoms has a really wide range and it is able to hit enemies in the back rows, which is very useful for hitting snipers. She also does a solid amount of damage and can boost the attack of your other cookies, meaning that even if she doesn't finish off enemies, your buffed-up charge and magic DPS cookies should do the trick.
She's decent for PvP however the fact that she lacks buffs for cookie enemies does make her less useful compared to other ambush cookies like Sorbet Shark or Vampire Cookie who can take out opponent cookies more efficiently.
Best Toppings
Like all offensive-based cookies, a mixture of Searing Rhapsberries and Swift Chocolate is the best way to go to ensure high damage output and lower cooldown time. The amount you want to use for each is up to your preferences.
Who is Cherry Blossom Cookie?
Cherry Blossom Cookie is the older sister of Cherry Cookie (and thankfully hasn't picked up any of her sister's mad bomber tendencies). She first appeared on Cookie Run Line, and then Oven Break, CookieWars, and Puzzle World before eventually finding her way to the Cookie Run Kingdom.
Here's her bio:
On a warm spring day, the first pink cherry blossoms were collected, then infused for a generous amount of time. Then this essence was used to create Cherry Blossom Cookie. Just by looking at her, you will feel splendid and warm inside, with a tingle on both your cheeks. On a perfect day, you can see her humming, trying to fly into the air with her umbrella open. She is most adorable when she offers you delicious sandwiches and tea. But watch out, once she starts to chat, you will lose track of time!
Do you plan to use Cherry Blossom Cookie?
Cookie Run Kingdom is available for mobile devices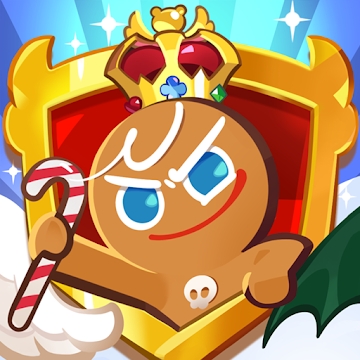 Cookie Run: Kingdom
Android, iOS
Build your dream Cookie Kingdom and reclaim the land lost against the evil that lingers in the shadows. Fresh out of the oven and from the Cookie Run: OvenBreak creators comes Cookie Run: Kingdom! Build a delectable Kingdom while battling against evil dessert monsters! Team up with friends in Guild Battles! Fight alongside other Guild Members and defeat new rivals. Battle against powerful enemies to level up together. Earn soul stones, guild level-up items, guild treasures, and more!
---
Check This Out Next
---