As Five Flushes of Fortune winds down, next up is finally the start of the meat of the events with the Lantern Rite and the Theater Mechanicus, the latter of which has had its gameplay details revealed on the official forum for Genshin Impact.
Theater Mechanicus will be open from 10:00, 10 February to 03:59, 28 February, with start times differing with servers. You will need to complete "The Origin of the Lanterns" and "Liyue: Theater Mechanicus" quests to unlock the relevant challenge. It will consist of six stages, unlocking the next stage giving access to a higher difficulty, raises Mechanici max level and increases upper limit of Veneficus Sigils you can possess.
Stage
Highest Challengeable Difficulty
Veneficus Mechanicus Max Level
Maximum Veneficus Sigils
Unlock Criteria
Stage 1
2
4
900

Complete "The Origin of the Lanterns" and "Liyue: Theater Mechanicus"

Stage 2
3
5
1050
Stage 3
4
6
1200
Stage 4
5
7
1350

Reach "Guests Flock from Afar" stage of Festive Fever

Stage 5
6
8
1500
Stage 6
Special Mode: Blink of an Eye
10
2000

Reach "Glow of a Thousand Lanterns" stage of Festive Fever
Likewise, the difficulties will give a higher reward multiplier, to a maximum of 3 times the rewards in Blink of an Eye.
Ruijin in Liyue Harbour will give access to the Stages, with each stage requiring 1 Xiao Lantern regardless of the success of the challenge. Theater Mechanicus can be done in either Single Player or maximum of Two Person Co-op.
On entering a Stage, the Construction Phase will begin. The paths taken by the enemies will be highlighted on the ground. Construct Mechanici at predetermined locations to deal damage to the monsters, which consumes Veneficus Points. Accumulate Points on defeating enemies and using Mystic Arts. Removing a Mechanici will partially refund Points, which is also used in reconstructing existing Mechanici. The number of maximum constructible Mechanici are shared between players in co-op, but their Mechanici levels are dependent on individual progress.
You can start the next wave immediately if you want to. While you cannot damage the monsters directly, you can still use Elemental Skills to infuse monsters with elements. Stages will also have special features that go on cooldown, to help you destroy monsters.
Veneficus Sigils obtained at the end of a Stage can be used to unlock and upgrade Mechanici. Mystic Arts can be selected at defeating a wave for a variety of effects, and can also be skipped.
Upgrade and unlock Mechanici in the Armory prior to entering a Stage, which will effect the ones you construct in the Stages. More Stages will unlock as you progress through stages of Festive Fever.
Completing quests will give out Peace Talismans, 1000 of which will be required for the Stand By Me event to obtain one of the 4-star Liyue characters.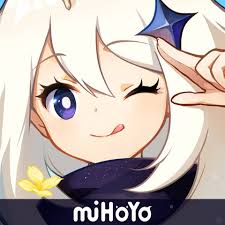 Genshin Impact
Android, iOS, PlayStation 4
Step into Teyvat, a vast world teeming with life and flowing with elemental energy. You and your sibling arrived here from another world. Separated by an unknown god, stripped of your powers, and cast into a deep slumber, you now awake to a world very different from when you first arrived.