The Five Flushes of Fortune event has started in Genshin Impact as a precursor to the hyped up Lantern Rite, giving you a Kurious Kamera with which to take photos with. Here's some quick tips on how to capture the photos you need to exchange for those wonderful Primogem troves!
STARTING THE EVENT
First, you'll need to head over to Liyue Harbor and talk to Ji Tong. After you go through the dialogue, you'll obtain the Kurious Kamera. Equip it from the Gadgets section of your inventory.
SHOOTING YOUR SHOT
What Ji Tong's hint – or the event details post for that matter – doesn't quite tell you is that the relevant things to shoot will Most Likely be something you can interact with. Fortuitously enough, the post image actually does give a bit of a hint. Granted, this is also not a guarantee, with examples provided below.
Here's a comparison showing the Kamera not responding when there are no Silk Flowers, and when there are Silk Flowers:
Since there are two flowers on the bush, keep the Kamera focused on the same spot so that it can capture the other flower, ignoring the "Too many photos have been taken of this target, please look for another object that fits the criteria" message. This message will pop up for every bunched up item. You'll need to follow the relevant Photo Subject as well.
DAY ONE PHOTO LOCATIONS (RED ITEMS)
With that in mind, you can simply head over to get your photos. For reference, here are the ones I obtained for day one:
WANGSHU INN
Silk Flowers: Crimson, Ultramarine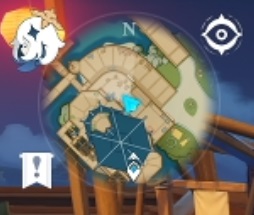 Sunsettia: Purple Aster, Crimson
MT. HULAU
Flaming Flower: Ocher
NORTHWEST MINGYUN VILLAGE
Sunsettia: Pale Gold (2), Ocher
QINGCE VILLAGE
Jueyen Chili: Crimson
DAY TWO PHOTO LOCATIONS (BLUE CREATURES)
Today's Kamera will not capture Anemo Slime.
WEST DAWN WINERY
Cyro Slime (4): Pale Gold (2), Purple Aster, Ultramarine
DADAUPA GORGE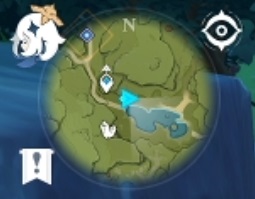 Hydro Slime (2): Ocher, Pale Gold
Blue Frog: Crimson
DRAGONSPINE
Cyro Abyss Mage: Pale Gold
Cyro Cicin Mage: Ultramarine
Picking up the Strange Tooth at this island will spawn a Hydro Abyss Mage.
Hydro Abyss Mage: Pale Gold
WARNING: You must be able to at least see the level of the creature to successfully capture. THIS MAY ALSO AGGRO THE ENEMY. Example:
DAY THREE PHOTO LOCATIONS (RED CREATURES)
LUHUA POOL
Pyro Whopperflowers (2): Pale Gold (2)
MT. HULAU
Remember that Flaming Flower from Day One? It spawns Three Pyro Slime.
Pyro Slime (3): Pale Gold, Ultramarine, Crimson
CECILIA GARDEN / WOLVENDOM
Red Hilichurl (2): Pale Gold, Purple Aster
Red Hilichurl: Ocher
Red Hilichurl (2): Pale Gold, Ultramarine
DAY FOUR PHOTO LOCATIONS (BLUE ITEMS)
Despite glowing blue, Waypoints do not count as a Blue Item.
MONDSTADT
Mint: Crimson
WHISPERING WOODS
Small Lamp Grass (3): Crimson, Crimson, Crimson
Small Lamp Grass (4): Ultramarine, Ultramarine, Pale Gold, Purple Aster
STARFELL LAKE
Dandelion (2): Ocher, Ocher
DAY FIVE PHOTO LOCATIONS (YELLOW ITEMS)
MT. HULAU
You do not need to break the Cor Lapis nodes.
Cor Lapis (10): Ultramarine, Ultramarine, Crimson, Ultramarine, Ultramarine, Crimson, Purple Aster, Pale Gold, Ocher, Pale Gold
These amber formations do not count.
DAY SIX PHOTO LOCATIONS (BROWN CREATURES)
MONDSTADT
Pigeons (3): Crimson, Ultramarine, Pale Gold
Timmie's pigeons to the rescue! However, you need to capture specific pigeons. Case in point:
WHISPERING WOODS
You can get the rest of the photos from here from the regular Hilichurl as well as the foxes near the shore.
Foxes (2): Pale Gold, Purple Aster
Hilichurl (5): Ocher, Pale Gold, Pale Gold, Ocher, Ocher
DAY SEVEN PHOTO LOCATIONS (PURPLE CREATURES)
STARSNATCH HILL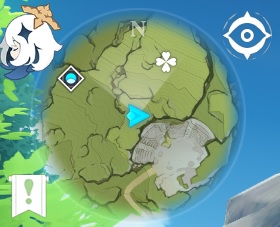 Electro Slime (2): Ocher, Purple Aster
CAPE OATH
Electro Hypostasis: Purple Aster
There's the option of pursuing all the Electro Cicin Mages in your Adventure Journal too…
---
Update Genshin Impact and get shooting with that Kurious Kamera!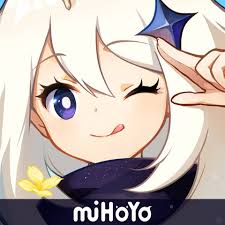 Genshin Impact
Android, iOS, PlayStation 4
Step into Teyvat, a vast world teeming with life and flowing with elemental energy. You and your sibling arrived here from another world. Separated by an unknown god, stripped of your powers, and cast into a deep slumber, you now awake to a world very different from when you first arrived.