As the patch winds to a close, Genshin Impact will be having another mini event in Mimi Tomo. Details provided through the official forums are given as follows:
The Mimi Tomo event will begin in Genshin Impact on 27 May, 10:00 server time, running until 6 June 03:59. Complete the investigation of the "Unusual Hilichurl" to obtain rewards such as Liyue-style Furnishing Blueprints, Primogems, Hero's Wit, and Mora. "The Lost Hilichurl" follow up quest will be available from 6 June 04:00 to 8 June 03:59 server time. You will need to be Adventure Rank 20 or above.
● During the event, there are seven Sighting Locations to investigate. Once the event begins, one investigation location will be unlocked each day.

● With assistance from Hilichurlian expert Ella Musk, the Traveler is tasked with finding hilichurls that are open to communication and asking them for more information on the whereabouts of the Unusual Hilichurl.

● After completing requests for hilichurls, they will inform you of the time period during which the Unusual Hilichurl will be active, and also indicate the approximate location. Track down and defeat the Unusual Hilichurl at these times to obtain rewards.

● During the event, after a Traveler accepts the investigation quest in Co-Op Mode, only the host can carry out the quest.

● After the event gameplay period ends, Travelers who have completed the "Mimi Tomo" quest can accept "The Lost Hilichurl" quest at Katheryne's location in Mondstadt. Complete the quest to claim the corresponding rewards.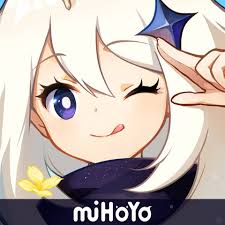 Genshin Impact
Android, iOS, PlayStation 4
Step into Teyvat, a vast world teeming with life and flowing with elemental energy. You and your sibling arrived here from another world. Separated by an unknown god, stripped of your powers, and cast into a deep slumber, you now awake to a world very different from when you first arrived.
---
Check This Out Next
---