Space Gap is one of the PvE modes in Tensura: King of Monsters that can easily confuse and intimidate new players who decide to tackle it.
Players unlock Space Gap once they clear Chapter 4-1 of the story mode and when Rimuru reaches level 35. Once both of these conditions are met, players can access Space Gap through Adventure>Challenge>Space Gap.
Space Gap also renews every two months. The current Space Gap season which features Gazel will end on 26th March 2021.
If you would like to equip yourself with knowledge of Space Gap in Tensura: King of Monsters before taking it on or just need a few pointers, carry on reading this guide!
---
Why take on Space Gap?
Space Gap offers plenty of rewards and is one of the reasons why the game is free to play friendly. Regardless of whether you spend real money or not, the rewards from Space Gap are just too good to pass.
Firstly, when fully cleared, Space Gap rewards players with SS-ranked characters. Currently, Gazel is the ultimate reward in the SEA version. In Taiwan, the Space Gap character reward changes, so players can expect a different character to drop once the current season of Space Gap ends.
Besides that, Space Gap is also a fantastic source for Fetters Contracts. Each time one of the three Spaces is fully cleansed, players get 5 Fetters Contracts. Up to 95 Fetters Contracts are obtainable throughout the run of Space Gap, meaning 95 free pulls from the banner!
Besides Gazel and free banner pulls, other rewards from Space Gap include Crystal Rocks (up to 2900), Silver coins and EXP Magic Bottles. A special currency known as Space Badges also drop, which are exchangeable for various rewards in the market.
Furthermore, some of the most valuable items from the Space Gap market include Rank SS/SP Directed Contract, Strength Proof and Rank S Directed Contact. The Directed Contracts allows players to obtain a duplicate of a character that they currently own which is needed for advancement. Strength Proof is a material needed for characters to breakthrough at level 100. Thus, in order to fully max out a unit, taking part in Space Gap is mandatory.

Closing in on the Space Gap
In order to take on a Space Gap node, players need to spend Starry Sky Energy, the stamina resource for Space Gap. Starry Sky Energy maxes out at 10 and recharges at a rate of 1 Starry Sky Energy every 2 hours. Furthermore, it is also possible to refill 4 Starry Sky Energy up to 3 times per day with Crystal Rocks.
1st refill: 50 Crystal Rocks
2nd refill: 100 Crystal Rocks
3rd refill: 200 Crystal Rocks
Space Gap consists of three different areas—Misty Space, Corrosive Space and Shattered Space. Each area consists of 7 different nodes and a boss node that unlocks once all 7 are cleared. Once a boss node for an area has been beaten, the area is considered purified, replacing the current area with a new, tougher area with a higher stage level (if it is available that week).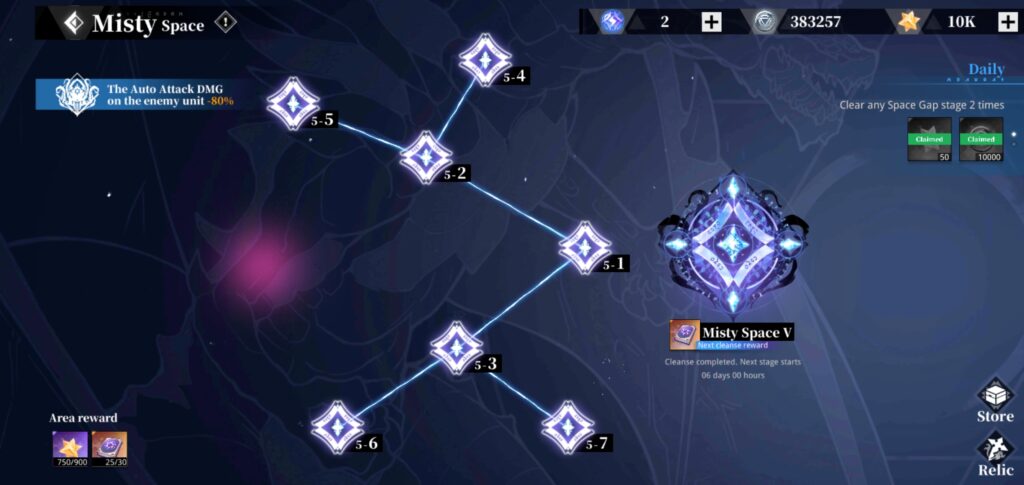 Purifying an area raises the stage level, denoted by the roman numeral next to the name of the area. The stage level is always locked behind a weekly timer. In the first week of the Space Gap season, the game limits players to stage I of the three areas. Every subsequent week unlocks a new stage level for the three areas, up until stage VI.
In addition, purifying Misty Space VI, Corrosive Space VI and Shattered Space VI earns the right for players to challenge the Space Gap Boss. Achieving victory over the Space Gap Boss rewards players with the featured SS-ranked character, 2000 Space Badges, 200 Crystal Rocks and 5 Fetters Contracts.

Stage Entries
What makes Space Gap a lot different from the other PvE modes in Tensura: King of Monsters are the buffs enemies get in each area. Each area has a specific buff that applies to all the enemy units you face.
Misty Space: Reduced auto attack DMG on enemy units
Corrosive Space: Reduced ultimate skill DMG on enemy units
Shattered Space: When an enemy unit dies, restore 50% of the max HP for all other enemy units.
With the exception of Shattered Space, the buff enemies receive in each area becomes stronger the higher the stage level.
On top of the area buff, every enemy unit also gets node-specific stage entry buffs. Stage entry buffs or stage entries differ from node to node. They can range from giving a small % chance of stunning per hit, to being invulnerable once per battle upon receiving a fatal attack. Usually, it's not so much the enemy units, but the stage entries themselves that can make some nodes rather challenging.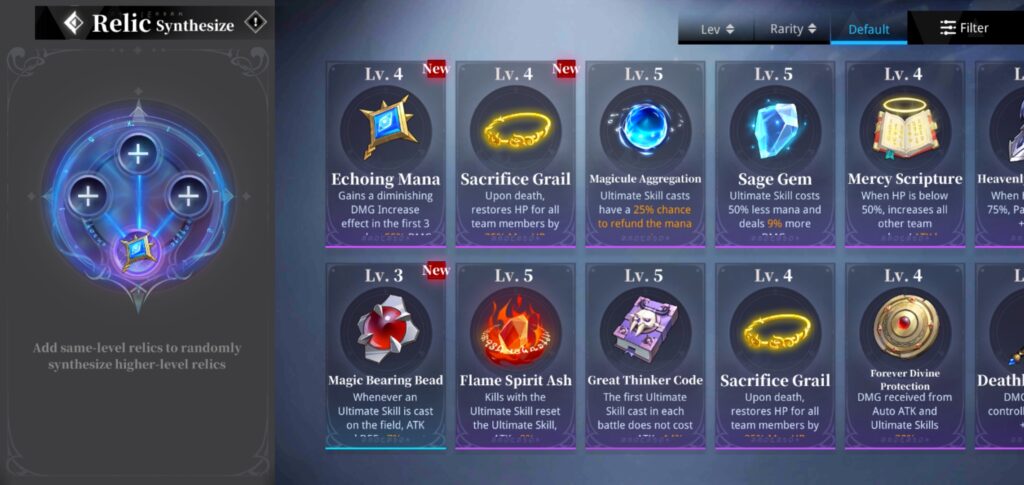 Relics
Does being invulnerable upon receiving a fatal attack sounds overpowered to you? Fret not, because relics are here to even the odds!
Relics are exclusive to Space Gap and cannot be found or used in other parts of Tensura: King of Monsters. Every time you clear a node in Space Gap, the game allows you to pick 1 out of 3 relics.
Relics are buffs that apply to an entire row or column, depending on where you slot them in. If an allied unit is on that row/column, they will receive the buff. Thus, each allied unit can have up to two separate buffs from relics (1 from row, 1 from column).
The buffs relics provide are basically identical versions of the stage entry buffs enemies receive. The higher the level of relic, the stronger the buff it provides. Here are the 23 available relics in the game, together with the buffs they provide according to their in-game descriptions (note that their effects are based on their max level, which is 8):
| | |
| --- | --- |
| Name | Buff |
| Verdant Sprout | Healing Effect +50% |
| Sacrifice Grail | Upon death, restores HP for all team members by 45% Max HP |
| Mercy Scripture | When HP is below 50%, increases all other team members' ATK by 31% |
| Soul Drawing Core | After killing a target, steals 12% of the target's basic attributes for 2 rounds (ATK and DEF) |
| Earth Sprite Bracer | At the beginning of battle, gains a shield equal to 50% of Max HP |
| Soul Storing Pendant | Upon receiving a fatal attack, HP drops to 1 and becomes immune to all the DMG in the round. Can only be triggered once in each battle. Max HP +17% |
| Ruse Cloak | Dodges the first attack received in each round, DEF +5% |
| Killer Quiver | Synergy Skill DMG +100% |
| Destructive Whisper | Ultimate Skill and Auto Attack DMG +22.5% |
| Courage Badge | ATK 12% for each character on the field |
| Echoing Mana | Gains a diminishing DMG Increase effect in the first 3 rounds. +75% DMG for the first round, + 37.5% DMG for the second round, and +18.75% DMG for the third round |
| Forever Divine Protection | DMG received from Auto Attack and Ultimate Skills -50% |
| Mystery Scroll | Ultimate Skill CD decreases by 1 round. Max HP +17% |
| Heavenly Armament | When HP is below 75%, Parry and DEF +24% |
| Magic Bearing Bead | Whenever an Ultimate Skill is cast on the field, ATK and DEF +12%, up to 5 stacks |
| Flame Spirit Ash | Kills with the Ultimate Skill reset the Ultimate Skill, ATK +12% |
| Brutal Axe | Critical strikes have a chance to deal DMG equal to 15% of the target's Max HP |
| Deathly Dagger | DMG against controlled enemies +110% |
| Energy Gauntlet | Attacks have a 10% chance to stun the enemy |
| Magicule Aggregation | Ultimate Skill casts have a 40% chance to refund the mana cost |
| Great Thinker Code | The first Ultimate Skill cast in each battle does not cost mana, ATK +17% |
| Select Demon Elder | Ultimate Skill casts restore 20 mana, ATK +12% |
| Sage Gem | Ultimate Skill costs 50% less mana and deal 12% more DMG |
Besides obtaining stronger relics from beating nodes, players can synthesize their own. At the bottom right corner in the Space Gap screen, players can tap on the relic button, followed by the synthesis button on the bottom left corner.
Thus, players can use 3 same-level relics to randomly synthesize 1 higher-level relic. However, level 8 relics cannot be used for synthesis as that is the max level. Once synthesized, the 3 same-level relics disappear, leaving only the new relic which is 1 level higher.
Relic Bugs
Update: Soul Drawing Core bug has been patched out
A fair warning to all players: in the current version of the game (V 1.2.3.011), many of the relics contain bugs. Some are mildly annoying, while some outright remove any challenge from Space Gap. Player discretion is advised.
Firstly, trying to inlay relics can sometimes cause the formation screen to be glitched. Inlaid relics can temporarily disappear from a fight, requiring players to inlay relics again. Furthermore, this bug seems to happen randomly and is solvable by quitting the battle, re-entering and configuring the relics once again.
Perhaps the most notorious bug is the Soul Drawing Core glitch. Based on its description, this relic supposedly allows an ally to steal x% of an enemy's ATK and DEF if they can kill the target. However, what actually happens in the game is that when an ally with Soul Drawing Core's buff kills an ally, that ally will outright one-shot enemies and take very little DMG for that round.
For example, if there is an enemy that will die with the next hit, and the ally with Soul Drawing Core's buff uses an ultimate skill that hits all enemies, then all enemies will die, assuming that they do not dodge or have invulnerability.
Normal DMG dealt to an enemy Eren without Soul Drawing Core's effect active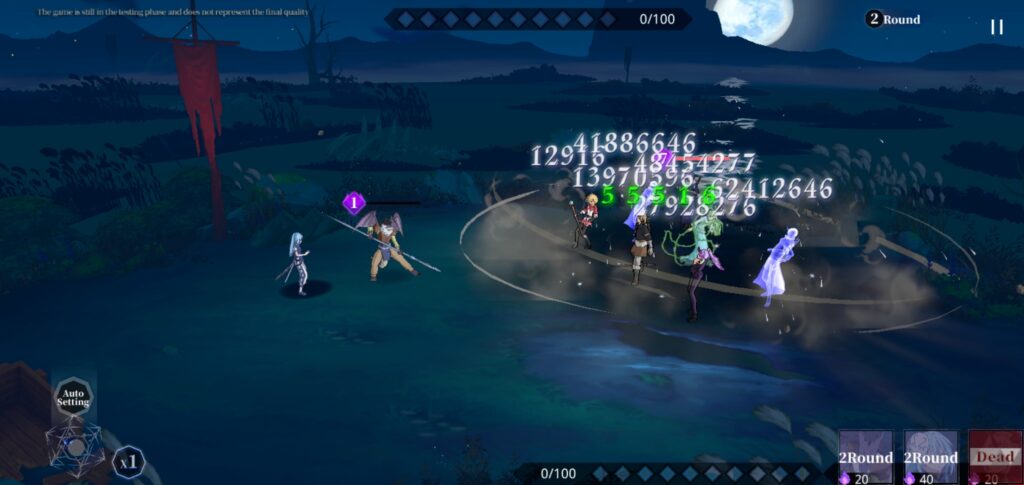 As the enemy Eren dies from Rimuru's Black Lightning, the other enemies suffer insane 8-digit DMG numbers (enemy Souei survived due to dodge)
In addition, this effect also applies to enemies with the stage entry of stealing a fallen unit's ATK and DEF. If you are facing against a node with this stage entry, take care not to let your units die, as the enemy will kill your surviving allies in one hit.
Note that this exploit with Soul Drawing Core does not exist in the Taiwanese version of the game. It is incredibly likely that the devs will patch this out in a coming update.

Unit Lock
From stage level III onwards, each area will lock your characters to said area. This means that you cannot use these characters in the other two areas. Only when you clear a node in said area with different units, that's when you can use your locked characters in other areas. While this may seem extremely restrictive, there is a way around it.
Discord user Iriine over in Tensura: King of Monsters' unofficial Discord popularised a method to overcome unit lock in Space Gap. This method involves using the Mystery Scroll and Soul Storing Pendant relics on Trya. Check out the video below for a demonstration:
Trya's ultimate skill, when used on an ally, allows the target to become invulnerable to DMG for 1 round. Mystery Scroll allows her to cast her ultimate every round while Soul Storing Pendant makes it so that she will survive the first round, since she can only cast her ultimate from round 2 onwards.
As a result, Trya can now be an invincible tank every round. The player can just let Rimuru finish off the enemies. Players must use this method manually as auto battle causes the AI to skip Trya's casting of her ultimate skill.
Note that depending on how strong your Rimuru is and the stage entries in the node, you might still need the help of a few other characters. Regardless, it is highly advisable to keep multiple copies of Trya to be able to freely use your main team of 4 characters in all areas.
In addition, unit lock also applies to stage levels of the same area. For example, if your Gabiru is locked in Corrosive Space III, when Corrosive Space IV replaces Corrosive Space III, Gabiru will still be locked.

Tips
Unless you desperately need a relic, always pick the higher level relic as you can get stronger relics by synthesizing them.
Ruse Cloak's ability to dodge the first attack every round is extremely useful for frontliners and can make units in the backline extremely difficult to kill in the starting rounds.
Mystery Scroll's ability to reduce ultimate skill cooldown by 1 round is very powerful when coupled with ultimate skills that can stun or freeze enemies.
Don't feel pressured to always take on new nodes. You can repeat nodes you have completed—a great way to avoid wasting Starry Sky Energy.
Ultimate skills that target the entire enemy team are a lot less effective in Shattered Space, since fallen enemies restore 50% max HP to the surviving enemies. Benimaru [Ogre] mains take note!
It is impossible to buy everything in the Space Gap store with Space Badges, even by spending Crystal Rocks to refill Starry Sky Energy. Discord user ephyral in Tensura: King of Monsters' unofficial Discord server conveniently made a Space Gap calculator to help players calculate the amount of Space Badges they can earn/spend.
---

Closing
With its abundant rewards and relic/stage entry system, Space Gap is a unique gameplay mode that helps add variety to the PvE content in Tensura: King of Monsters. Ideally, this guide has helped you learn a new thing or two regarding the mode or just serves as reference for the relics available in the game. Until then, stay tuned to our website for new Tensura: King of Monsters content.
You can also check out our other guides:
Follow the game on Facebook to stay updated.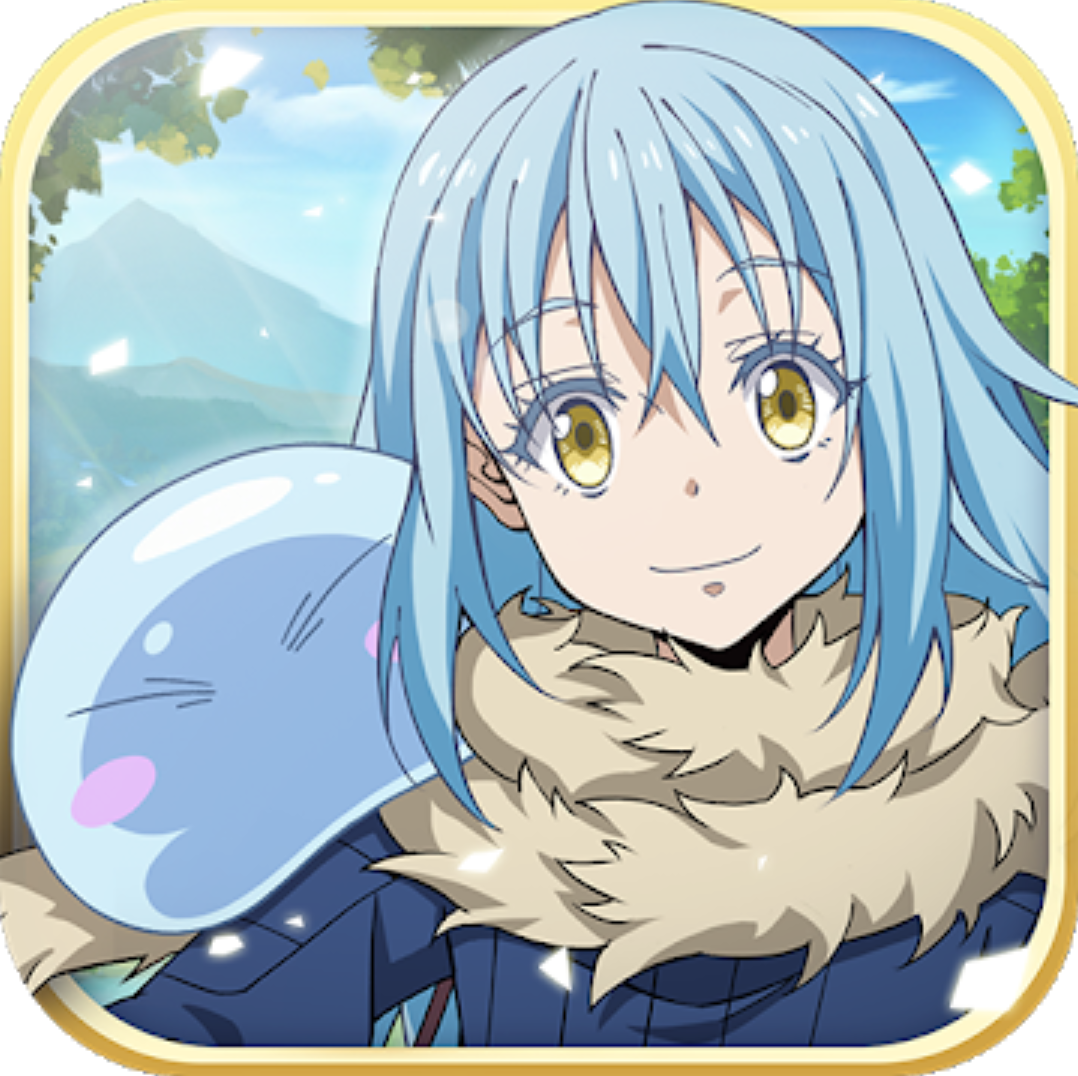 Tensura: King of Monsters
Android, iOS
I'm not an evil Slime! Would you like to hide in my stomach?
That Time I Got Reincarnated as a Slime: King of Monsters is a mobile strategy multiplayer online RPG game, an official game adaptation of the anime under the original writer Fuse's supervision! The game employs the state-of-the art 3D cel-shading technology to present to gamers the Jura Tempest Federation from the anime. In the game, players may summon monsters, collect characters from the original anime and build up powerful monster combat lineup. The game features a unique Devour system that allows players to develop their own Rimuru!