After playing the game extensively and through discussions with Taiwanese players, we have created a character guide for Tensura: King of Monsters.
Our Tensura: King of Monsters guide will only feature the strongest characters that we recommend and why. We will not be including characters that are not in the current summon pool, such as Shizu and Chloe. Also, note that this character guide only takes into account the characters' PVE capability. In the future, should there be PVP content, we will make a separate guide for that.
However, before we get into the characters, a fair disclaimer:
---
Rarity/Rank does not mean better units!
Unlike most gacha games, rarity in Tensura: King of Monsters does not 100% equate to stronger units. While they do tend to have better stats, each character's Ultimate Skill, auto attack, synergy (follow up attack) and aptitude (passive ability) will have a bigger impact on the character's overall capability.
For example, the only current SS-ranked character available in the summoning pool, Ifrit, is outclassed by even some of the A-ranked units. Ifrit is classified as an Explode type character. Let's compare his kit with Benimaru [Ogre], an A-ranked Explode character.
| | | |
| --- | --- | --- |
| Name | Ifrit | Benimaru [Ogre] |
| Auto Attack | 100% single target DMG | 25% single target DMG twice |
| Ultimate Skill | 247% DMG to all enemies, inflicts ignite for 2 turns (ignite: lose HP equivalent to 10% of Ifrit's attack) | Costs 20 mana, CD for 1 round at the beginning, 3 round CD thereafter | 166% DMG to all enemies. If one enemy unit is killed, perform a repeated strike | Costs 40 mana, CD for 1 round at the beginning, 3 round CD thereafter |
| Aptitude | Summon 1 clone each round which inherits 30% of his attributes (up to 1 clone may exist). If a clone is present when Ifrit dies, he will reincarnate in the place of his clone with 30% of his HP | At the end of each round, leave a Kill Mark on the enemy unit with the lowest HP, increasing DMG to it by 10% (Up to 1 mark can exist on the field) |
| Synergy | If the enemy is suspending, deal 75% damage to the target, knocking it back | If the enemy is down on the ground, deal 38% DMG to the target, knocking it back |
| Aptitude | When Ifrit reincarnates, his Ultimate skill's CD is reset to 0 | Whenever Benimaru [Ogre]'s Ultimate Skill kills an enemy unit, his next DMG + 15% |
At first glance, it seems that Ifrit's kit provides more raw DMG percentage compared to Benimaru [Ogre]. However, as Explode type characters, their greatest strength is burst damage, which tends to come from Ultimate Skills.
Benimaru [Ogre]'s Ultimate Skill can reach insane DMG levels. If he can kill one enemy, that is already a minimum of 332% DMG (not including other multipliers) to the remaining enemies. Kill two or more, then the DMG scales to 498%, 664%, and so forth.
Since we only have PVE content, setting up these numbers is much easier than one may think. Ifrit's cloning ability may be useful, but it simply does not have the fight-ending power Benimaru [Ogre] has. Reincarnation is also only useful when Ifrit dies, which is not very useful considering that killing the enemy faster is almost always better than taking damage.
With that explanation out of the way, let's dive down into the best characters currently available in the summoning pool!
---
Gabiru
Role: DPS
While the lizardman is usually portrayed as one of the weaker characters in the anime, make no mistake—this S-ranked character is a beast. He is hands down the strongest character in the game at the moment.
Gabiru's entire kit is centered around auto attacks. His auto attack hits a single target 3 times for 70% DMG. His Ultimate Skill boost his auto attack damage by 50%.
Considering how easy it is for Gabiru to reach 3, or even 4 auto attacks in a single turn with Rimuru's aptitude and gear set effects, that equates to hitting the enemy 9 or 12 times!
Gabiru is incredibly easy to build and remains a powerhouse from early to late game. If luck is not on your side, you can obtain a guaranteed Gabiru by spending RM3.99 (around 1 USD), as he is the reward that comes with your first top-up in the game.
Benimaru [Ogre]
Role: Burst DPS
Similar to how the anime misrepresents Gabiru, Benimaru's pre-evolution form in the game is actually stronger than his evolved form! A-ranked Benimaru [Ogre] outclasses S-ranked Benimaru [Kijin], and for a good reason.
Ultimate Skill.
That's right, Benimaru [Ogre] has the highest DMG potential in a single attack of any character in the game. As explained in the comparison above with Ifrit, his Ultimate Skill can reach insane DMG. With the proper set up, Benimaru [Ogre] easily wipes out enemy teams.
Do note that Benimaru [Ogre]'s other abilities are quite lacklustre, and he is only strong thanks to his ultimate. Luckily, setting it up so that his Ultimate Skill hits twice or more isn't too difficult.
Best of all—everyone can get Benimaru [Ogre] simply from playing the story!
Hakuro [Kijin]
Role: DPS/buffer
The old man has more relevance in the game than in the anime. In the game, Hakuro is another strong auto attacker, but nowhere near as ridiculous as Gabiru. So why did we put him here?
Because he can buff Gabiru.
Yes, Hakuro [Kijin] is top tier simply because he makes another top tier character stronger. Hakuro [Kijin]'s auto attack has a 50% chance of allowing the ally with the highest ATK to perform a bonus attack. For Gabiru, that spells out to another 3 hits to an unfortunate enemy.
Even without Gabiru, Hakuro [Kijin] is still a strong unit, with a powerful synergy ability. For once, power scaling in the anime is right, because Hakuro [Kijin] is miles stronger than Hakuro [Ogre].
Eren
Role: Crowd Control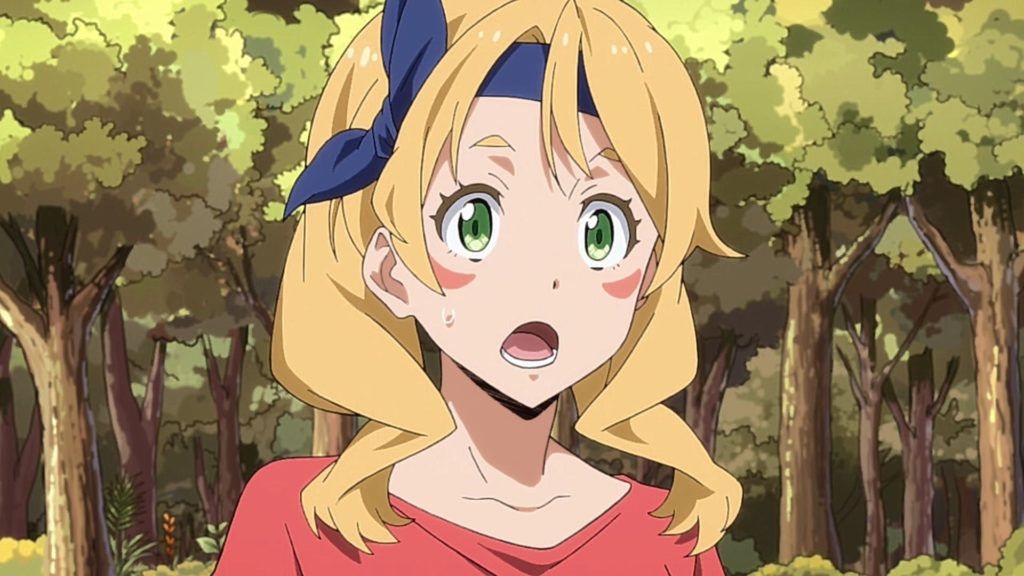 Wait, who's Eren? Even the light novel/manga readers who practically finished the entire story will find it hard to remember her. That's because she is just a lowly adventure from Kaval's party, the one that nearly gets wiped out by Ifrit very early on in the story.
Yet again, another A-rank character puts the higher-ranked characters to shame. While she does not boast insane DMG, Eren's speciality is a 15% chance of freezing enemies each time she deals DMG, making them waste a turn. Considering that her Ultimate Skill hits all enemies multiple times, you are almost always guaranteed in freezing an enemy or two.
No other character in the game possesses this amount of crowd control. Making enemies waste their turn (and mana!) allows your other DMG dealers to go ham. While it may be a little bit RNG reliant, her job does the best thing next to outright killing the enemy, and she does it really, really well.
Souei [Kijin]
Role: Tank
The last character in our Tensura: King of Monsters guide is the token ninja. The cool ninja is even cooler in the game than in the anime. Souei [Kijin]'s niche is cloning himself, and his kit really brings out the potential of his clones.
Firstly, he starts battles automatically with two clones that inherit 20% of his attributes, free of charge. He can make a new clone each time he triggers his synergy ability. The first time he receives an attack each round, a clone will take the DMG instead.
Souei [Kijin]'s kit effectively turns him into a tank. He can easily and consistently make clones which soak up damage for him and his allies. While it's weird that the ninja/assassin character excels at tanking, we certainly aren't complaining.
---
That's the end of our guide for the best characters to have in Tensura: King of Monsters, gameplay-wise. Remember that it is perfectly okay to pick characters simply because they are your favourites.
If you are new to the game, be sure to check out the redemption codes that we posted earlier to obtain a head start to your progress. Also, check out our beginner guide if you haven't. Follow the game's Facebook page for all the latest updates!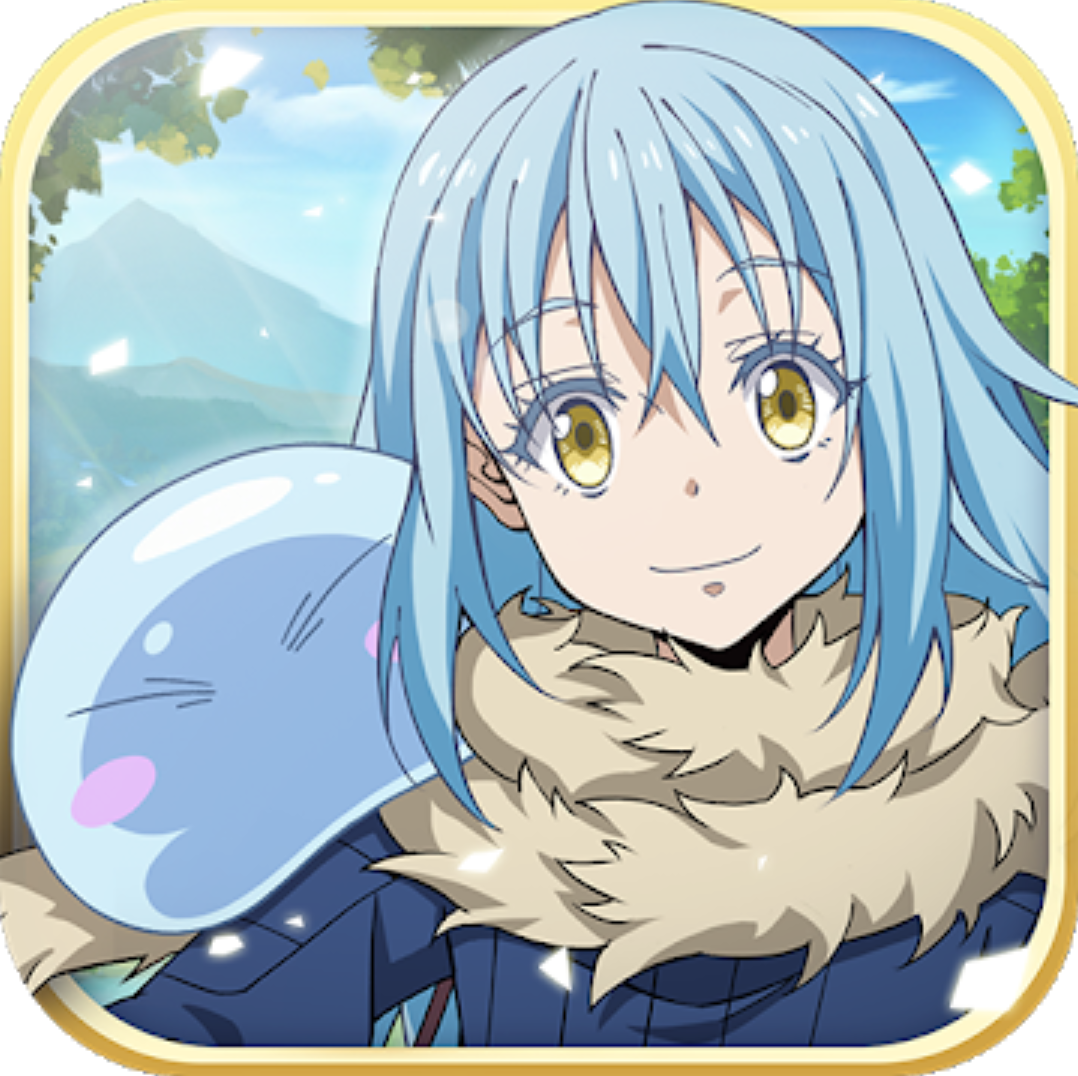 Tensura: King of Monsters
Android, iOS
I'm not an evil Slime! Would you like to hide in my stomach?
That Time I Got Reincarnated as a Slime: King of Monsters is a mobile strategy multiplayer online RPG game, an official game adaptation of the anime under the original writer Fuse's supervision! The game employs the state-of-the art 3D cel-shading technology to present to gamers the Jura Tempest Federation from the anime. In the game, players may summon monsters, collect characters from the original anime and build up powerful monster combat lineup. The game features a unique Devour system that allows players to develop their own Rimuru!