Epic Games and other members of the Coalition of App Fairness are trying to make it so platform providers cannot take a cut of App sales on their platform via a new bill, Kotaku reported today.
The bill was introduced in the North Dakota Senate last week, and will be voted on this week. Representatives of the North Dakota Senate had a press conference to explain exactly what they're trying to do with the bill.
"The purpose of the bill is to level the playing field for app developers in North Dakota and protect customers from devastating, monopolistic fees imposed by big tech companies," said Sen. Kyle Davison (R-Fargo) said.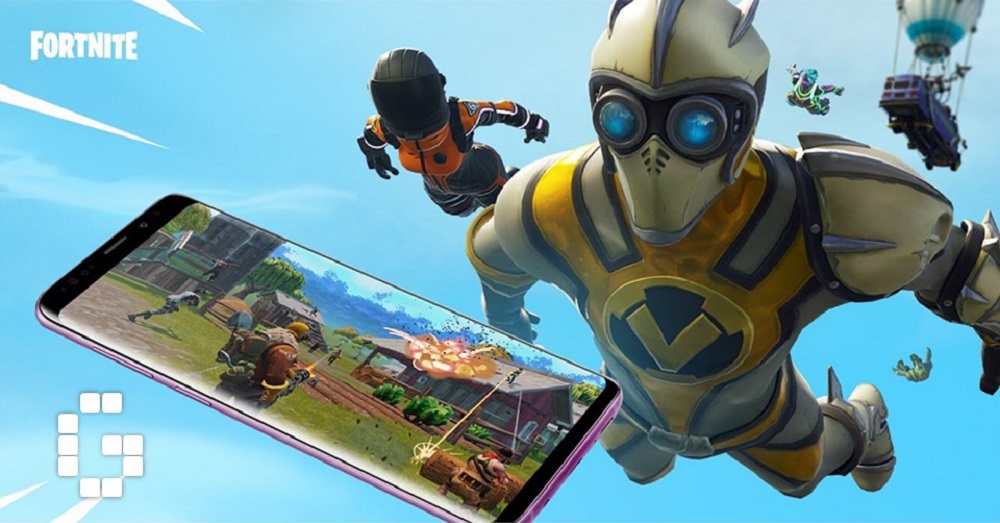 Assuming the bill were to pass as-is, The Verge reports it would stop companies "exceeding USD 10 Million in annual revenue" from doing the following:
"Require a developer to use a digital application distribution platform or digital transaction platform as the exclusive mode of distributing a digital product." Essentially, anyone would be able to open their own app stores on Apple devices.
"Require a developer to use an in-application payment system as the exclusive mode of accepting payment from a user to download a software application or purchase a digital or physical product through a software application." This would allow payment systems that don't go through platform holders like Google and Apple, denying them their cut. As an aside, this was the very practice that got Fortnite pulled from the app store.
"Retaliate against a developer for choosing to use an alternative application store or in-application payment system."  Self-explanatory, but the Coalition of App Fairness is seeking to make it so choosing to use these systems wouldn't get you penalized. Like, say, getting your game pulled from the store.
Naturally, even if this bill were to pass it would only affect North Dakota. But just like how EU rules on data collection have caused all websites to ask you to accept cookies, it will have wide ramifications on how Apple and Google are allowed to run their platforms.
Coalition of App Fairness Executive Director Meghan DiMuzio says that the bill is about much more than Fortnite, the game that was banned for trying to circumvent Apple's App store policies with an alternative payment scheme.
"The North Dakota bill is supported by the Coalition for App Fairness as a whole. Epic Games is a member of CAF, as are more than 50 additional companies. This is a broadly supported bill. Lacee Anderson works for Epic, Match, and CAF", DiMuzio says.
Lacee Anderson is a lobbyist with Odney Public Affairs, responsible for handing the bill to Senator Davison.
The Whole Apple/Google Vs Epic Debacle, An Editorial
As stated, this is just another chapter in Epic's battle to get back at "big tech companies" for not allowing Epic Games special treatment, and then claiming it's about fairness. Last year, Epic and Apple began engaging in a media-spectated legal battle, because Epic Games wanted to make more money from microtransactions in Fortnite by circumventing Apple's 30% cut.
Since then, Apple had banned Fortnite from the app store, dealing a huge blow to the game's playerbase. Epic Games has cried discrimination, painting the idea of being banned from a private platform for breaking ToS is somehow Orwellian and not, you know, how Terms of Service work.
While the idea of App-oppression might seem plausible to the every day reader, Apple had recently shifted their policy to reduce their commission rates for 98% of developers on their platform. The only ones complaining are the companies that can actually afford to take a 30% hit, such as Epic Games.
Finally, it's an increasingly uphill battle for Epic Games when you remember that Epic orchestrated a whole media campaign trying to paint platform holders like Apple as Orwellian, something that really makes your victim narrative harder to swallow on account of your huge marketing budget. There's also the fact that Epic Games CEO Tim Sweeney had apparently been planning to go up against Apple and Google from the start, as part of his "Project Liberty".
It's not currently known what the Bill's chances of passing are, as their requests pretty much nullify the points of a Terms of Service. While lobbying lawmakers into passing a bill for you is an act of greatly deep pockets, it's not like Apple and Google aren't known for having equally deep pockets as well.