Earlier today, Pokelabo announced that a new series of jobs known as Dorothy's Workshop will be arriving in the global version of SINoALICE. Unlike regular jobs in SINoALICE, Dorothy's Workshop characters have increased infectiveness for two weapon types.
Leading the way for Dorothy's Workshop is Pinocchio/Corrective Measures and Little Mermaid/Fresh Out the Water. These two characters will be added to the game after the end of the maintenance tomorrow, 10 March at 7.00 am UTC.
Players can obtain these two characters through the STEP Grimoire: Dorothy's Workshop/Dependence Restraints & Forlorn Fetters. Pinocchio/Corrective Measures is a paladin with a bonus to projectile weapons while Little Mermaid/Fresh Out the Water is a crusher with a bonus to blades. The former can be unlocked by pulling the featured SR weapon Restraining Spear of Dependence while the latter is unlocked through Melancholic Backup Gear, another featured SR weapon. Other featured SR weapons in this STEP Grimoire include Flute of Incandescence (instrument) and Tome of Evil's Allure (tome).
In addition, the Redux Armor Event: Illusionary Shangri-la will also go live once the maintenance is over. Players can farm for the Bias armor set through this event.
For more information on the game and its new content, be sure to follow the SINoALICE Twitter account. Last month, the game expanded its story mode by adding Act of Fusion.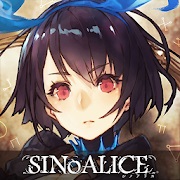 SINoALICE
Android, iOS
Fairy tale characters fight to "revive their author". Enter the dark world of SINoALICE as imagined by Yoko Taro (Drakengard, NieR).
---
Check This Out Next
---