Two days after the last banner featuring Three Little Pigs/Sorcerer was announced, Sleeping Beauty/Minstrel is the next banner in SINoALICE. This new job for Sleeping Beauty and other new content will be available after the maintenance tomorrow at 7.00 am UTC, June 11, 2021.
Sleeping Beauty/Minstrel is obtainable via the Echoes of Priority STEP Grimoire. Like most STEP Grimoire, the fifth pull from the banner guarantees an SR weapon. To obtain Sleeping Beauty/Minstrel, players will need to pull her weapon, Flute of Slumber, which has a rate up. Other featured SR weapons with rate up include Great Scythe of the Witch (polearm), Greatsword of Demonic Blaze (blade) and Thorned Erosion (staff). Unless you are a minstrel main that desperately needs another minstrel, we recommend holding off from investing in this banner.
Besides Sleeping Beauty/Minstrel, SINoALICE players are also getting a new armor event.
The Armor Event, Evening Wish, will introduce the Damsel armor series. Players can also get the Nightmare, Dullahan.
In addition, the game also announced the next Gran Colosseum.
Be sure to sign up and take part in this Gran Colosseum, as every bit of Twilight Crystal helps for the upcoming Anniversary event and NieR RepliCant rerun. Unfortunately, there will not be any new Half-Nightmare jobs that come with this Gran Colosseum.
For more SINoALICE news, follow the game on Twitter.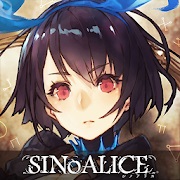 SINoALICE
Android, iOS
Fairy tale characters fight to "revive their author". Enter the dark world of SINoALICE as imagined by Yoko Taro (Drakengard, NieR).