With its 1st Anniversary for Global less than a month away, Dorothy/Breaker and Three Little Pigs/Sorcerer make their debut in SINoALICE. Both characters will be obtainable after the scheduled maintenance later today.
The game is having a pre-login event in preparation for its 1st Anniversary. By logging in every day until June 28, 2021, players can get 1st Anniversary medals which are exchangeable for Twilight Crystals.
Dorothy/Breaker will not be obtainable via Grimoire. Unfortunately for Dorothy fans, she is a paid class. Players can only get her by spending real money. She will be available as part of the Twilight Crystal/Class Unlock & SR Weapon Set in the shop. Her SR weapon, Great Sword of Curiosity is a combo weapon
Luckily, unlike Dorothy/Breaker, Three Little Pigs/Sorcerer will be available via banner, as with most of the characters in SINoALICE. To unlock this class, players will need to pull Diary of Gluttony which has a rate up in the Tea Party Confections Grimoire. Other featured SR weapons include Flute of the Altar (instrument), Flaming Lance (Polearm), Sacred Sword (blade). Sacred Sword is also another combo weapon.
With two combo swords released at the same time, competitive Vanguards should seriously consider getting the combo weapons. Otherwise, save for the anniversary event and the upcoming NieR RepliCant rerun.
For more SINoALICE-related updates, check out the official Twitter account.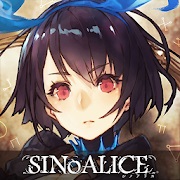 SINoALICE
Android, iOS
Fairy tale characters fight to "revive their author". Enter the dark world of SINoALICE as imagined by Yoko Taro (Drakengard, NieR).