miHoYo is reportedly giving out Genshin Impact merchandise to those who get their vaccine shot in Shanghai.
It's not uncommon for countries to try and incentivize people to get the vaccine- after all, getting vaccinated is like, super important. And if some people need a little extra sugar to get people to get vaccinated, the benefits far outweigh the ethical implications.
According to JagatPlay, at least one vaccination centre in Shanghai gives out mystery gifts to people get vaccinated there. Upon opening them, redditors discovered they were Genshin Impact-themed gifts, with miHoYo reportedly donating 1000 of the gifts to get people to come out and get their vaccine shot.
It's hard to not believe this might have an effect on registration numbers. After all, the Genshin Impact KFC event had to be cancelled following too large a turnout, with people fighting for their own Diluc bucket.
Again, some might argue the ethical or even moral implications of people getting vaccinated for waifus, but look: the Covid-19 Pandemic has lasted more than a year now, more than a year longer than I'd have liked it to. If the people want to not catch a life-threatening disease only for their oshi, fine. Let them.
There's no word on miHoYo expanding their operations though, and they haven't commented on this one, either.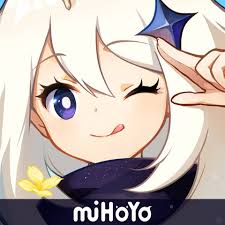 Genshin Impact
Android, iOS, PlayStation 4
Step into Teyvat, a vast world teeming with life and flowing with elemental energy. You and your sibling arrived here from another world. Separated by an unknown god, stripped of your powers, and cast into a deep slumber, you now awake to a world very different from when you first arrived.