For the first time in the history of SINoALICE global, a collab will be making its return to the game as NieR RepliCant collab is confirmed. Note that this returning crossover event will be for both global and Japanese versions of the game.
According to the tweets above, new classes and a new scenario will also make their way into this returning event. The NieR RepliCant collab first arrived in the global version of SINoALICE back in August of last year. It brought Nier/Paladin, Young Nier/Sorcerer, Kaine/Breaker, Young Emil/Mage, Devola & Popola/Cleric and Emil Clone/Minstrel to the game. The Japanese version of the game had a rerun for this event already and it added Yonah/Sorcerer and King of Facade/Paladin.
The announcement of this collab came as a welcome surprise, especially to players of the global version who are still having the Re:Zero collab. The most likely explanation for the return of the NieR RepliCant collab would be the release of its remake, NieR Replicant ver.1.22474487139…
While we wait for more details regarding the rerun, tomorrow, Aladdin will be making his royal entrance to the global version of the game. He will be obtainable in a STEP Grimoire while players can enjoy new story missions and additional benefits for completing them.
For more SINoALICE updates, follow the game on Twitter.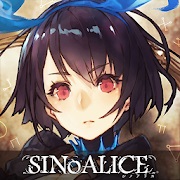 SINoALICE
Android, iOS
Fairy tale characters fight to "revive their author". Enter the dark world of SINoALICE as imagined by Yoko Taro (Drakengard, NieR).
---
Check This Out Next
---