A fan has leaked a future collab between Genshin Impact and HeyTea, featuring the popular Kamisato siblings from the game.
With photos of various merch leaked online via weibo and the Chinese version of TikTok, it appears to feature Ayato and Ayaka- both dressed like high schoolers and holding tea from the brand.
The photos look like this may be the most elaborate collaboration with Genshin Impact yet- aside from the new key art, it looks like fans will also be able to get acrylic stands of the characters, complete with a cardboard background and acrylic keychains, all sporting the special illustration.
One post on reddit shows that the leaks came from the event's logistics supplier, who took photos of the goods while they were being transported.
More images also show special branded bottles, also featuring the key art of Ayato and Ayaka, giving fans a closer look at the high schooler AU.
While the merch never being officially confirmed, it definitely looks like some kind of Genshin Impact HeyTea collab is in the works- the HeyTea Weibo account has since commented on the matter, asking fans to wait a while longer for an announcement.
"A little panicked [tears], don't worry dear travelers, Hei is working overnight to prepare it!", the post reads, using a GenshinImpact Hey Tea hashtag.
This isn't the first time a tea company has collaborated in Genshin Impact- given the character Ayato's ties to Boba, he's often used as a mascot for such things.
UPDATE, 5 SEPTEMBER: HEYTEA has since announced the details regarding the collaboration.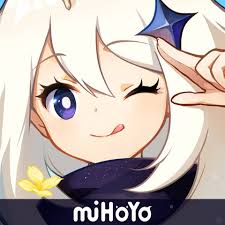 Genshin Impact
Android, iOS, PlayStation 4
Step into Teyvat, a vast world teeming with life and flowing with elemental energy. You and your sibling arrived here from another world. Separated by an unknown god, stripped of your powers, and cast into a deep slumber, you now awake to a world very different from when you first arrived.