While the world waits with bated breath over part two of who knows how many for Final Fantasy VII Remake, we can do a side-track to review the recently released Intergrade upgrade, packing a whole host of features and, most importantly, the INTERmission DLC, starring Yuffie. There's a decent bit to cover, so let's get right into it.
---
BEFORE MISSION
You might've thought the free PS5 upgrade from your base PS4 version would be a pretty simple process. All you need to do is to download the PS5 version of FFVIIR through the PSN Store through the Free Upgrade option. It's slightly more tricky than that especially when you want to transfer an old save file, which will need you to download the PS4 version of the game first. Then from the PS5 version's game menu can you transfer the save file. Unfortunately, you're also only limited to ONE old PS4 save for whatever reason, for both digital and physical editions (?!). If you have a slow internet connection, well, godspeed to you…
AN INTER-MISSION IF YOU WILL
The currently PS5-exclusive Yuffie DLC episode, dubbed EPISODE INTERmission, is arguably the main draw of this upgrade. Here, you play as Yuffie Kisaragi, embarking on her own adventure. This peppy member of Wutai's elite corps of ninja operatives is on a mission to steal the ultimate Materia from the Shinra Electric Power Company, assisted by various characters from Avalanche HQ; Zhijie, Nayo, Billy, and Polk to name a few. Her partner is Sonon Kusakabe, a fellow elite Wutaian ninja, and the intrepid duo's story is told across two new story chapters. Expect the DLC to take roughly four hours, with side content able to bump it up to six hours.
EPISODE IN-THE-MISSION
The basic gameplay loop remains the same from FFVIIR; move through a linear or open area, do battle, occasional platforming, progress the story. Yuffie is, possibly, easily the best playable character of the cast thus far. All the characters in Remake have their unique animations and satisfying weight to their actions and you'd be swapping between them as needed for the situation, of course. In this case, Yuffie really lives up to her elite status by managing to handle things by herself however brutal the battles can get.
This is in part thanks to her proficiency in both close-quarters and ranged combat, utilizing her massive shuriken in tandem with her elemental ninjutsu attacks without requiring a specific character to hit weaknesses. With how fast and agile she is, Yuffie's playstyle also opens you up to air combos with shuriken follow-ups. You might even just prefer to stay in the air as much as possible to do all the fancy chains. Out of combat, the environment is her playground too, smashing boxes or flipping switches from a distance, with wall running and climbing to taste.
As much as one can sing the praises of Yuffie, the same cannot be extended to Sonon due to him not being playable. You can issue commands to him, so with all the work they put into giving him movesets, skills and even a Limit Break, it seems like quite the oversight to not have him as an option. As though to somewhat compensate, a new mechanic in Synergized Attacks is added: Yuffie and Sonon will team up on command with L2, which helps them to stagger enemies more easily. Should both have at least one ATB available, their Synergized specials are amplified, for the Big Damage Numbers.
However, the system is not perfect one. Sonon's non-playable nature means his own actions are quite restrictive, following after your own inputs, e.g. performing ranged attacks will mean Sonon does his own, and if you choose to avoid enemies, he will simply follow you around. The enemies will be mostly focused on you, at least. You can do your Synergized Attacks whenever you want, though saving them for Staggered enemies would be the most efficient use. There is a surprising amount of customization available to you considering the relatively short DLC, so you can work on grabbing those high-end gear and good Materia – one of them being Ninja Cannonball – to make things even more a breeze.
If you were thinking FFVIIR had too much padding, INTERmission is instead a snappy episode with plenty of things along the way to keep you engaged throughout its run time. It bodes well for Part 2 of the main game as the writers find their footing for a better paced story.
OTHER-MISSION
As briefly showcased in the trailers, you can partake in some side content in the episode itself. Some of these are vaguely continuations from the main FFVIIR, with more VR missions from Chadley. You'll be able to earn the Ramuh Summon Materia from the lad, so pray for that grandpa and make yourself strong. Another side quest sees you collecting Happy Turtle posters to exchange for pretty worthwhile rewards. Listen out for the audio cue in certain areas of the Sector 7 slums to claim your prize.
Then there's Fort Condor, a neat little tower defense mini-game. Two players will deploy units and work to conquer their opponent's base while defending their own. Unit deployment utilizes ATB charges and Materia, so find a good spot and place as many units as you can to win. There's a side quest which takes you to challenge various Sector 7 NPCs for their respective rewards, if you so desire.
IMPROVE-MISSION
Intergrade comes with graphical upgrades for the PS5. For someone like me, without side-by-side comparisons, the difference doesn't seem all that big. Then, when the world opens out to outside of the slums, where you can see Midgar's pillars… that is one breath-taking view that doesn't look pre-rendered. The texture quality has also seen a bump up, accordingly.
Not only that, there's 60 FPS support, with hardly noticeable drops even in the most intense of battles as particles fly about. We finally have the technology! With all that ooh-ing and ahh-ing you do, the inclusion of Photo Mode means you can take those social media shots with many filters to choose from. There's nothing particularly unique about Photo Mode, just that it's here now if you so require.
END OF MISSION
If you hadn't gotten FFVIIR for the PS4, then the Intergrade edition is well worth your money, as pretty much being the definitive way to play. The cast get their glow up, and you get to play Yuffie and her well-paced story, hurray! You even get to skip out on the whole upgrade process if you opted to wait too. Now, we play the waiting game for part 2 of the remake.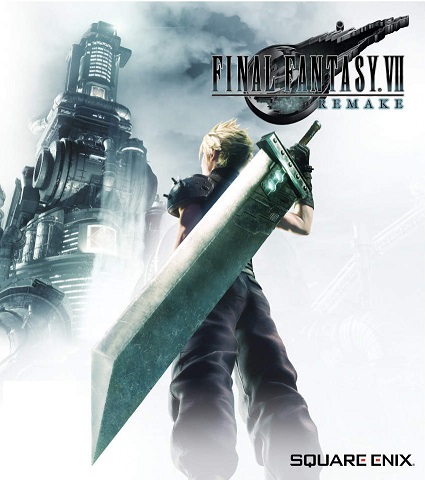 Final Fantasy 7 Remake
PlayStation 4
Take a trip back to 1997 but this time different with all the new and amazing upgrades from the REMAKE version!
The Review
Final Fantasy VII Remake Intergrade
The definitive way to play the remake of a classic.
PROS
Great pacing for Episode INTERmission
Yuffie is a fun character to play
Awesome boss fights and memorable story moments
Refreshing new take on battle system thanks to Synergized Attacks
Graphical and performance improvements
CONS
Complicated free PS5 upgrade and save file transfer from PS4
Some of the new side content is not that engaging
Review Breakdown
The next-gen glow-up for Midgar