Ready your Poke Balls as the Pokemon GO Unova celebration event brings higher rates for wild Pokemon, Field Research tasks and Collection Challenges! Keep your phones and Pokedex in hand from January 5th to January 10th next year, as that is the length of the event period.
The following Pokemon have an increased encounter rate in the wild:
Snivy
Tepig
Oshawott
Lillipup
Herdier
Blitzle
Roggenrola
Drilbur
Scraggy
Tympole
Venipede
Trubbish
Gothita
Solosis
Ferroseed
Of these Pokemon, the shiny version of Snivy finally joins the list of catchable shiny Pokemon.
During this event, players can also take part in event-exclusive Field Research tasks. Earn Stardust from completing these tasks. You can also stumble upon the 5th Gen starters (Snivy, Tepig and Oshawott) plus Ferroseed as you pursue the Unova Field research tasks.
In addition, players should make it a point to visit nearby PokeStops. This is because Roggenrola, Sewaddle, Petilil, Emolga, Karrablast, Joltik, Elgyem, and Shelmet will be hatching from 5km eggs.
According to Pokemon GO's website, the following Pokemon will be appearing in raids:
Snivy, Tepig, Oshawott, Timburr, Dwebble, and Klink will be appearing in one-star raids.
Herdier, Tranquill, Excadrill, and Amoonguss will be appearing in three-star raids.
Genesect holding a Burn Drive will be appearing in five-star raids. This will be the first time this form of Genesect will be appearing in Pokémon GO, so be sure to catch it while you have the chance! Note that the Shiny form of this Genesect will not be available during this event.
Mega Charizard Y, Mega Blastoise, and Mega Abomasnow will be appearing in Mega Raids, with Mega Charizard Y becoming even more powerful from Tuesday, January 5, 2021, at 10:00 a.m. through Tuesday, January 12, 2021 at 10:00 a.m. local time.
Niantic also teased us with a new feature called Collection Challenges. Additional details will be released next month.
Earlier this December, Niantic gave Trainers a treat with the Kalos event in Pokemon GO. We eagerly await the Sinnoh region event which will happen after the Pokemon GO Unova celebration event.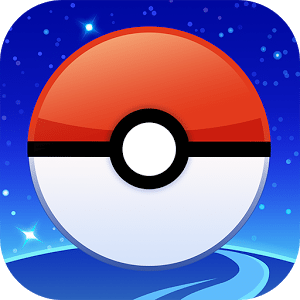 Pokemon GO
Android, iOS
Catch Pokemon in the world with this augmented reality game!