WOTV is celebrating its first anniversary of its global release, so here's the whole deluge of freebies announced on the anniversary stream as helpfully compiled by a Reddit user:
1 MR+ Guaranteed unit summon ticket A
Once per day, free 10x summon, UR guaranteed (card or unit/random), for 10 days
2,000 visiore
1 billion gil
MR Vision Card – "A Year's Journey" present, with 220 shards included = (Party Ability = Magic Up, Personal Ability = JP up)
100 "First Anniversary Medals" = exchange for Unit shards or VC shards
The Exvius Universe Crossover campaign will provide:
1 MR+ Guarenteed unit summon ticket A
1 UR Guaranteed Summon Ticket A
6,700 visiore
The Anniversary Week 1 log in bonuses are:
7 "First Anniversary Summon" Tickets
2,500 Visiore
1 Copper Broadstone
1 Silver Broadstone
3 Rainbow Vision Sphere
1 Rainbow Fragment
For older players, the comeback log in bonus campaign will also be available, giving out:
6 Unit shard select ticket
4 VC shard select ticket
3,000 Visiore
10,000,000 Gil
6 Rainbow Fragments of Thought
19 Rainbow Spheres
200 Gold faint memories
200 Red faint memories
4 yellow nameless memories
5 red nameless memories
100 story skip tickets
10 behemoth steak
15 large NRG potions
100 XL ovalite
1 unnamed challenge key
10 of 2h chocobo expedition tickets
Other unnamed tickets
The previously announced FFX collab will likewise have its log in bonuses:
Tidus
3,000 visiore
80 Tidus shards
80 Yuna shards
100 EXP cubes XL
50 king burst pots
50 king armor pots
3 rainbow vision spheres
1 rainbow fragment of thought
Free FFX MR VC
Prior to the first anniversary, the global WOTV Facebook page also announced an Exvius Universe collaboration with Chillhop, releasing lo-fi animations and tracks to be streamed live for an hour on 8:00 PST / 9:00 PDT, 25 March 2021. You can tune in on Chillhop or their Youtube channel.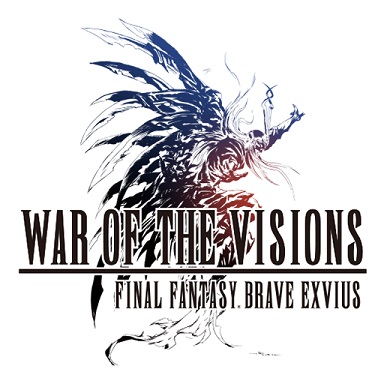 War of the Visions: Final Fantasy Brave Exvius
Android, iOS
In the latest work of the FINAL FANTASY BRAVE EXVIUS series, experience a battle that has remained unknown in the world of FFBE...until now. Characters from past FINAL FANTASY titles will be included! Twin princes and the beautiful steel maiden— The War of the Visions begins!