Many of the Alternative classes in SINoALICE will be summonable once more to celebrate the release of the last chapter of Act of Reality. The Alternative versions of the characters, Chapter 5 of Act of Reality (Normal) and Act of Reality (Hard) will be available later today at 7.00 am UTC once the scheduled maintenance is over.
This Act of Reality Chapter 5 Celebration Grimoire is not a STEP Grimoire like previous Act of Reality banners in SINoALICE. Instead, every single SR weapon summon will guarantee a class unlock. Thus, for those who are feeling lucky and do not own many of the Alternative classes already, this banner is perfect for you. However, those who are aiming for specific characters may want to hold onto their Twilight Crystals instead.
According to the in-game notice, only the Act of Reality classes released in 2020 will be available. As such, Snow White/Alternative and Pinocchio/Alternative will not be obtainable in this banner.
In addition, together with the celebration banner, weapon and power up material packs will be available in the shop. There are 8 different packs for the 8 weapon types respectively, containing S and SR weapons and their evolution materials. Each pack costs 400 Twilight Crystals and is purchasable up to 5 times.
For more SINoALICE news, follow the game on Twitter.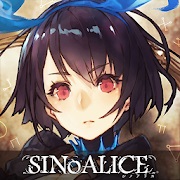 SINoALICE
Android, iOS
Fairy tale characters fight to "revive their author". Enter the dark world of SINoALICE as imagined by Yoko Taro (Drakengard, NieR).