Blizzard has announced Warcraft Arclight Rumble, a new Warcraft RTS hero collector game for mobile platforms allowing you to battle in the world of Azeroth on the go.
Warcraft Arclight Rumble is the first Warcraft game designed from the ground up for mobile. It is an action-packed strategy game that invites players to assemble armies with their favorite characters from the world of Warcraft and battle it out in unique missions designed to test their tactical grit. Players command forces of expressive sculpted tabletop miniatures in multi-lane combat across over 70 unique maps. 
The lore of the same is that miniatures are made from gnomish engineering and have become an arcade or pinball style game popular in taverns from Winterspring to Booty Bay. These figures are based on famous monsters, and characters from across the franchise.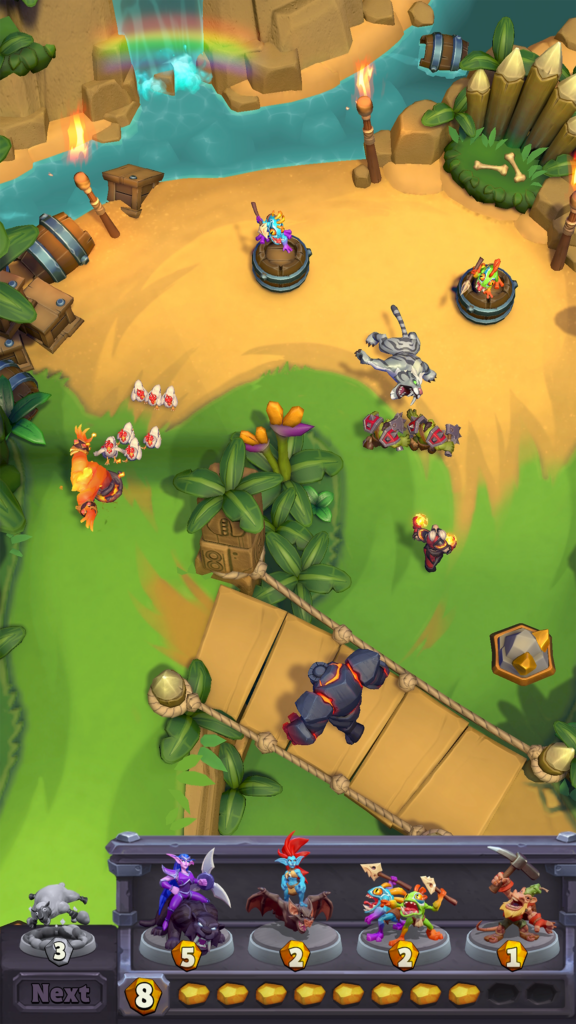 Here are more details about what's on offer in the game:
Blizzard-Quality Gameplay On The Go

—Easy to learn but hard to master,

Warcraft Arclight Rumble'

s frantic strategy action is immediately gripping, with depth that rewards experimentation. Build forces of minis, starting with

Leaders

—including heavy-hitters like the Warsong chieftain Grommash Hellscream and Archmage Jaina Proudmore—and fill in Arclight-augmented armies with rank-and-file

Troop

minis and powerful

Spells

. 

Tons of Content, Gameplay variety, And Replayability

—Play through a

huge single-player experience with over 70 missions

, as well as weekly and monthly challenges in the form of multipart dungeons, epic raids, and more. You can also play with your friends in competitive or cooperative play modes, and join guilds to link up with fellow commanders.

Collect your favorite Warcraft Characters

—

Over 60 heroes, villains, monsters, and more

from the Warcraft universe have been rendered as tabletop-style minis and brought to life for you to collect, level up, and improve with powerful talents. Seek out killer synergies or simply have a blast building armies around your favorite characters. Undertake

Conquest

missions to earn bonus rewards by replaying levels with leaders from the Five

Families

: the noble

Alliance

, savage

Beasts

, necromantic

Undead

, powerful

Horde

, and searing

Blackrock

.
Another notable aspect of the game is that the developers have confirmed that there are no NFT or gacha mechanics in the game. If you want a certain character you can simply purchase that one character using either real-world money or in-game currency earnt in through battle.
For those that are skeptical of the more lighthearted premise, the game promises an authentic Warcraft experience created by a team with deep roots in the franchise. Everywhere you look, there will be references and game elements directly inspired by beloved characters, locations, and events from the Warcraft PC strategy games and World of Warcraft.
Warcraft Arclight Rumble will be released for mobile devices. There is currently no release date for the game but it will likely be coming sometime in the following year considering the game is already in beta testing.
For more information on the game, check out our article on Everything You Need to Know About Warcraft Arclight Rumble, where we talk to the developers of the game in far greater detail about what it has to offer.
We were also able to play the alpha build of the game, here are our first impressions.
Warcraft Arclight Rumble will be released later this year.
---
Check This Out Next
---