With FFVIIR / Final Fantasy VII Remake now officially released worldwide, here are some tips and tricks you can utilize to make your journey through Midgard a little bit easier.
COMBAT
First off, your maximum level is 50, so none of that grinding to 99.
Normal attacks fill the ATB gauge faster than other attacks. If you are controlling a character who is going through a long animation – like for limit breaks, or using abilities – then swap to another character and do normal attacks to fill that ATB faster for other commands.
Using abilities during normal attacks will cancel the attack, and execute the ability. This includes unique attacks.  In Tifa's case, her Whirling Uppercut can be cancelled into any ability without needing her to land first.
Swapping characters will also swap aggro in regards to the enemy AI. However, this doesn't always work on bosses.
When you're able, take full advantage of Arcane Ward with characters who have spells that can hit a boss' weakness. It can trivialize a fight, as Arcane Ward allows a character inside it to double cast.
GENERAL
It's recommended to heal your HP before you smash the Shinra boxes scattered around. They can give Mako Shards, that will regenerate MP instead.
Equip everyone with Healing Materia. You're going to need it.
Work on unlocking Materia slots in your weapons first, so that you can slot in even more Materia to level up simultaneously.
Each character has six weapons, so that would be six mastery skills for everyone. Take every opportunity to obtain new weapons, be it with Gil or Moogle Medals.
Two limit breaks are available for everyone. The second is earned from the Colosseum in Wall Market.
SUMMONS
Be sure to equip a Summon Materia on everyone as well, so that you can utilize that explosive power, more so if they happen to hit a weakness of the boss. Here's where to find them:
Ifrit

An automatic unlock, provided during a tutorial by Jessie in Chapter 4.

Chocobo & Moogle

An optional summon available in Chapter 6. Instead of moving on to the blue objective marker, take the lift you would have raised to enter the ventilation system chambers. You'll need to turn off the fans, as well as fight two Sentry Rays and one Queen Grashtike within one minute.
The Grashtike's weakness is Ice, while the Sentry Rays are Lightning.
There will be a console on the right where you hit Triangle to end the timer sequence.
Enter the door to obtain the Materia.

Shiva

Will be available from Chapter 8.
Talk to Chadley and battle Shiva in a "VR Mission" to get her Materia.
Hit her with your best Fire spells to take her down.
Fat Chocobo

Available in Chapter 9.
Another VR Mission through Chadley to defeat it and get its Materia.
Its slam attack is its most devastating one, so keep HP up and dodge.

Leviathan

Unlocked on completing Chadley's Challenges 1 – 14. The fight will be available as Challenge 15 to obtain the Materia.
It's considered as non-elemental, but with an apparent Lightning weakness.
Keep your HP up or buff yourself when it casts Tidal Wave as it deals massive damage.

Bahamut

Unlocked as Challenge 20, after completing all other reports in the game. Defeat to obtain Materia.
Use Revival Earrings or Barrier Materia to survive Mega Flare.
Half the battle's won with enough preparation! Enjoy your visit to a new Midgar in FFVIIR with these tips and tricks. If you were wondering what we thought about the game: it is incredible, to say the least.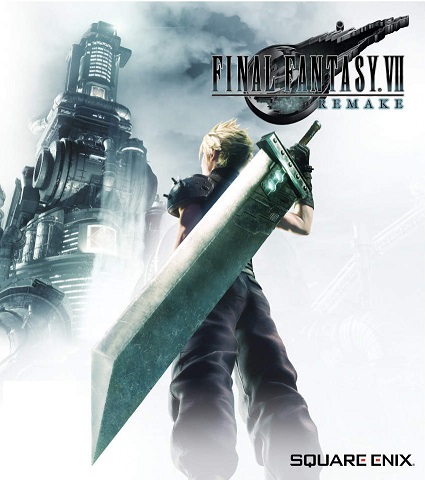 Final Fantasy 7 Remake
PlayStation 4
Take a trip back to 1997 but this time different with all the new and amazing upgrades from the REMAKE version!