Some of you may have already received your copies of Final Fantasy VII Remake, thanks to the decision to deliver copies earlier to help those in areas more badly affected by disruptions from the coronavirus. Due to these circumstances and the fact of this review coming out ahead of its official release date, be aware that there are possible spoilers within this review. A copy of the game was provided for us to provide this review.
With that out of the way, it's time for us to head back into Midgar.
Fans and non-fans would probably be intimately familiar with the opening scene of FFVIIR. The train comes in, some chumps get knocked out, and we see our taciturn protagonist, Cloud Strife himself, an ex-SOLDIER, now appearing to be going against the cannon fodder of his previous employer. With a cast brought to life not just with voices and graphical upgrade, the whole flow to get you into the story now has added action, quickly putting you into Cloud's shoes.
The addition of voices and more detailed graphics allows Avalanche as a whole to stand out far more than they might have in the original game, and certainly allows them to give more weight to the story than they did before, besides their expanded story in this remake! We won't be going into detail about the story to avoid more explicit spoilers, but you can certainly enjoy these "side characters" more. Yes, the original game is over twenty years old, but the changes brought about by the mentioned updates gives this story a breath of fresh air.
TINKERING WITH THE MENUS
There are some key changes to the mechanics of the game itself. Materia mastery is still a thing, but no new Materia will be given once you do. Weapons have skills, with their own mastery ones and with individual pools of SP. You can think of this system being similar to Final Fantasy 9. There is the option to let the system automatically use the SP for you.
You can get additional effects by linking Materia, so play around with the system that returns from the original. In regards to Summon Materia, only one may be equipped on a character at a time. Once you're able to, Summons can use anyone's ATB to execute commands, and will unleash their Signature move when they leave, or if their duration gets cut short by their summoner dying. Summon Materia come fully mastered.
With how Summons work here, they actually feel like a big deal, that you're calling on a force of nature to smite your foes, as they are only usable during certain battles and aren't just some regular Firaga, albeit with fancier animations. That power trip is real! Their presence can be felt as they're directly on the field, utilizing their own attacks even if you don't use ATB to command them directly!
HIT ME BABY ONE MORE TIME
As for the battle system itself, expect it to be tougher than the demo. "Pressuring"- a mode where it increases stagger rate – and "Staggering" enemies are absolutely vital for you to deal significant damage to enemies. Despite the active action battle system, you should get used to thinking of it as an RPG, so the moment you see the tell for attacks, get out of the way. You're pretty much going to always take hits as dodges do not equal invulnerability. Same goes for any charge up attacks like Limit Breaks as they can get cancelled. If you do find yourself in trouble, you can still flee from battle, so don't be afraid to make a break for it.
To go into more detail about the "pressure" and "stagger" mechanics, enemies will have different requirements to get staggered more easily. One of the sure fire ways is to hit their weaknesses! Boss battles have also changed up where your allies will call out for specific actions in certain phases, otherwise you're just dragging the battle out longer than you need to. Pay attention, and get that deeper feeling of strategy instead of "mash button to win". This especially applies to bosses, who can put up barriers you can only remove by following NPC hints or commands.  Some skills or limit breaks can increase stagger rate, or deal more damage to staggered foes.
There's plenty of side quests you can do as you move from chapter to chapter of the main story. It starts out as a very story heavy game, getting you from plot A to plot B, to orient yourselves with the changes made to this story. It will open up later, but settle in and enjoy the story even if you're confident you won't get surprised by anything. It's not just the main characters: the areas they explore, like the slums, have been given new life, and you can actually see how the people might live here. Some of these side quests give more backstory, so lore enthusiasts can have a field day with this.
Character models definitely have benefited from this graphical upgrade, where you can see down to the tiniest details like the stray white strands on Heidegger's visage. You can't rename the characters now that they're voiced, as with later FF titles, which is to be expected. Regarding the side quests, as the name suggests, they're not the biggest stuff, so their quality can be hit or miss. However, some can affect the story and visuals as a nice nod to your efforts, so might as well do them.
DO AS MIDGARDIANS DO
Gameplay wise, some things can be missable once you move on in the story, so be sure to explore if you're a perfectionist completionist! Fortunately, once you're done with the game, you can choose to select Chapters to return to to get back at them. This is certainly very beneficial to people who just want to experience the story in full first. Camera control and swapping targets are on the same analog stick, so keep that in mind. The AI also tends to be passive, so it'll be best you control them when you need a specific command.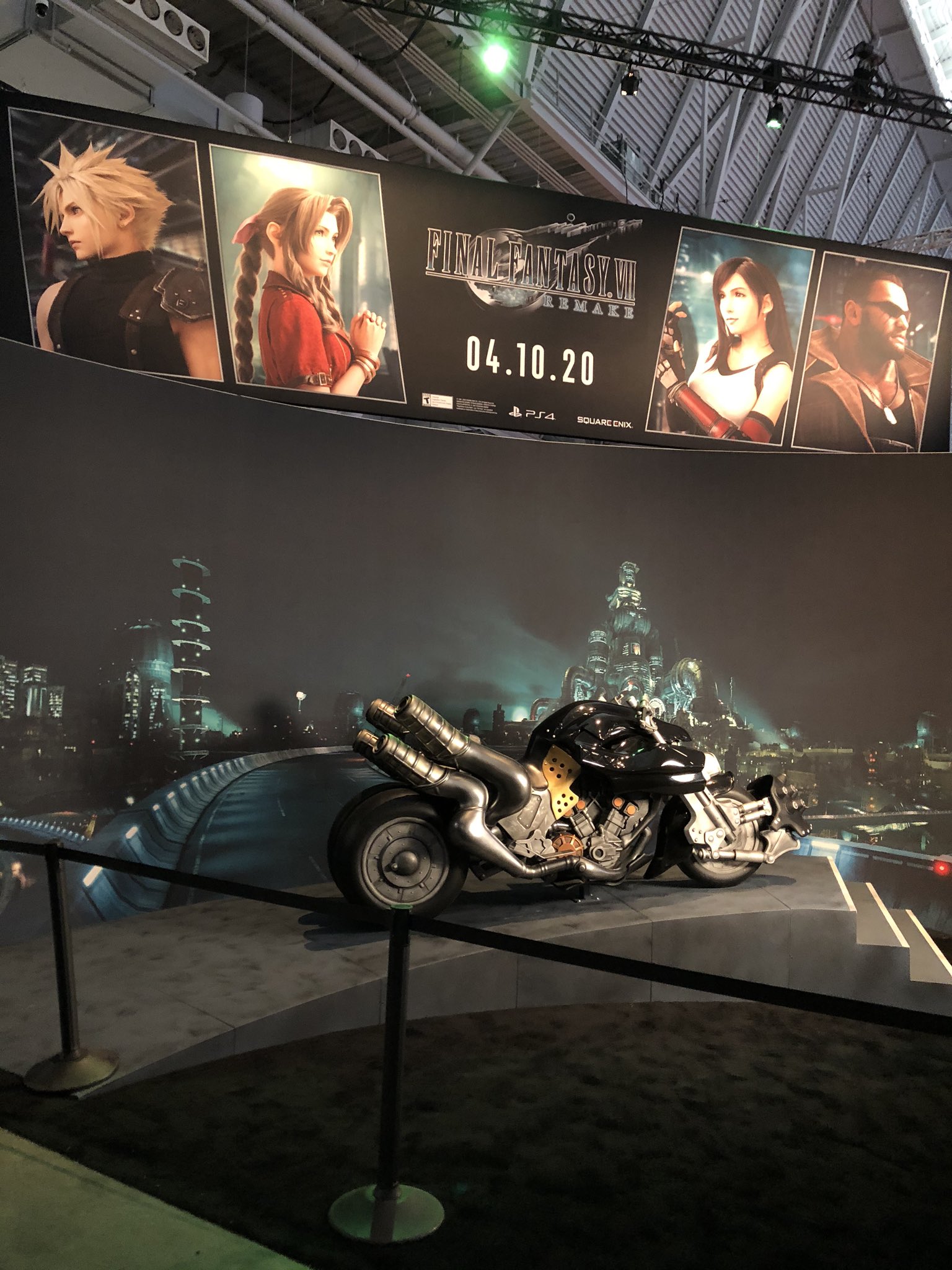 The iconic bike battle is included, and leans closer to realism for the Remake. Your enemies can be quite far apart from you and Cloud, well… he has the Buster Sword. The battle is similar, but you do have additional skills for Cloud and more environmental elements to utilize to amp up the action. It's nonetheless fun to fend them off, so good luck, speed demon!
The mini games are back as advertised, from the darts game to the squats and pull-ups. They're fairly challenging in this iteration, so if you really want that high score, you're going to be back here quite a lot, especially for the PRO levels. They ease you into the games, then hit back hard. They're quite fun to challenge, so spend some time away from the main story here! You were probably planning to anyway, for the rewards.
The Colosseum offers another change of pace, opening up multiple battles to you. There will be restrictions, requiring specific character(s), and healing 50% of HP and MP between rounds. This is where you earn those second Limit Breaks, and earn them you will, especially when you'll have to run it with a solo character.
JESSIE KNOWS WHAT SHE WANTS, THE GAME
Fans of the original can rest assured that the development team has done their best to rebuild this classic story to keep you interested. As you might have gathered from trailers, there are added scenes. Once you play through the game with added context, you might be quite surprised at where you end up. The benefit of voice overs means you can have party banter that hits differently from plain text.
Hear Barret complain about the 59 floors of climbing Shinra Tower, which have been added in in full, by the way. Hear him wheeze out his complaints between floors, apparently still energetic enough to mouth off, presumably also to hide the fact that he's really, really afraid of heights. There's also considering the fact that Tifa is afraid of ghosts, yet she hides behind Aerith who herself is accustomed to spiritual guests thanks to her connection to the Lifestream. Maybe watch Cloud with a very obvious Buster Sword over his back, talking to a regular business suit employee who doesn't react to how much your main characters stand out compared to the rest of them Ordinary Joes. Let's not forget discreetly breaking boxes of Shinra supplies around the maps for items. Can't believe The Legend of Zelda got such a realistic remake… it's fun to see all these little details be seen in full!
But going back to the banter, it's not just a matter of the voices, of course. The script has been updated accordingly to play to the added emotion you get with more detailed facial features and voices. It's one thing to read certain things about characters. It's another when you can actually see them cry, instead of a simple arm motion of a blocky character. Were you sad enough with polygon Tifa expressing her sadness via text? Well, enjoy seeing her cry for real this time (please don't)! On the lighter side, Jessie, with her Remake incarnation, can easily be a contender for best girl, so stay tuned!
CLOSING THOUGHTS
With all that said and done, one thing's for sure: Cloud in a dress, in this engine, is something to behold! Everything worth taking screenshots of – namely, the entire game – is pretty much instantly wallpaper worthy, so that's something else you can eagerly break that Share button for. P.S.: Cloud is a better dancer than Squall.
You know, it must feel like a dream that the remake of arguably the most popular Final Fantasy title of all time, and maybe even the first exposure of the franchise to many people to the franchise, has gotten a remake on this scale. Today's technology has allowed for a classic to be rebuilt from the ground up, and even though VII is not my all-time favourite FF title – that honour goes to IX – just seeing the game find new life like this is incredible. I can't imagine how it must feel for the fans who have been waiting since the announcement of the remake!
For a new generation of Final Fantasy fans, this highly anticipated title could be, once again, their first time learning of this series that has spawned so many games, each with their own charms and die-hard fans. The cycle has begun anew in 2020, opening the doors of opportunity. (I would, of course, lobby hard for an IX remake.)Have you ever imagined that the polygons you saw on screen all those years ago could be seen like this? Your feelings have brought you this far into the extended universe of VII, to this remake. I certainly can't wait for the rest of you to play the game. Welcome home.
No questions asked, it's a must-buy, for fans and new ones alike. Look out for our video review come 10 April!
FINAL SCORE
9/10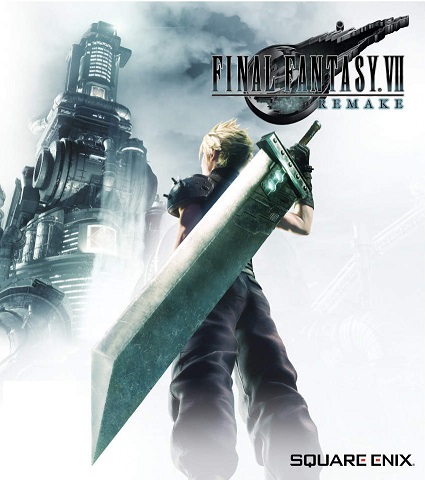 Final Fantasy 7 Remake
PlayStation 4
Take a trip back to 1997 but this time different with all the new and amazing upgrades from the REMAKE version!
---
Check This Out Next
---
The Review
FINAL FANTASY VII REMAKE
Return to both the old and new, a remake of a classic that leaves you wanting for more.
PROS
A familiar world is given new life with updated graphics and voiceover
Additions to the story ensures even fans can be surprised
CONS
The controls can get janky
AI is subpar
Review Breakdown
The taste of a remake that leaves you wanting for more