If you were looking for a challenge within FFVIIR / Final Fantasy VII Remake, you have it in HARD Mode. You can unlock this mode by completing the game at least once. Congratulations on making your way through Midgard, now you can do it all over again with that much extra bite.
HARD MODE BASICS
Levels, Gil, Items, Materia, Weapons, Abilities, Limit Breaks and Battle Intel will carry over. In this way, HARD Mode is closer to a New Game+.
You can choose to replay any chapter, and most cutscenes can be skipped. In HARD Mode, you will be getting double EXP, and triple AP. In return, enemies will hit very much harder, as well as have their HP scaled up.
Items are also unusable both in and out of battle, so consumables become decorations in your inventory. If you were the type to be hoarder, now's your time to shine!
Additionally, the rest benches will now only recover HP, so good luck managing that MP. Checkpoints are also removed.
If you do manage to overcome all these limitations, there will be an additional challenge available in Chapter 16 at the Shinra Combat Simulator.
GENERAL HARD MODE TIPS
The first thing you should have to make HARD mode that tiny bit easier will be that EXP UP you can obtain from Chapter 16 in the Colosseum. With enemies hitting much harder, levelling up to get to a higher HP threshold is important to be able to survive attacks – granted the level cap is only 50, anyway. Toss it on to any party member for an additional 100% in EXP. Of course, it's mostly useful if you haven't already hit the cap.
Now without a reliable way to recover your MP, your ability to cast spells is naturally limited. As a workaround, you would want to look for weapon upgrades and Materia that increase maximum MP, as well as MP recovery, spell cost reduction, or cost-effective spells. If you link Healing Materia with Magnify, you can heal everyone with a single cast. It's savings!
Without the use of items, that means the only way you can resurrect an unconscious ally is via Raise through Revival Materia. To reduce the need for healing spells, weapon upgrades like Blood Sucker and Stagger Siphon will help top up HP when you attack enemies. Otherwise, Prayer and Chakra can be your backup, as these two only utilize ATB.
If you can obtain Materia like Steadfast, turn the tides in your favour especially against enemies with machine guns, as their attacks will generate your ATB very quickly. Shinra boxes become even more important, as they can contain pick-ups like Mako shards to regenerate your MP.
Last but not least, don't scrounge on buffs! With the damage now amped up, using Barrier can be a matter of life and death for a character.
Once you beat FFVIIR HARD Mode, you can now truly call yourself SOLDIER First Class!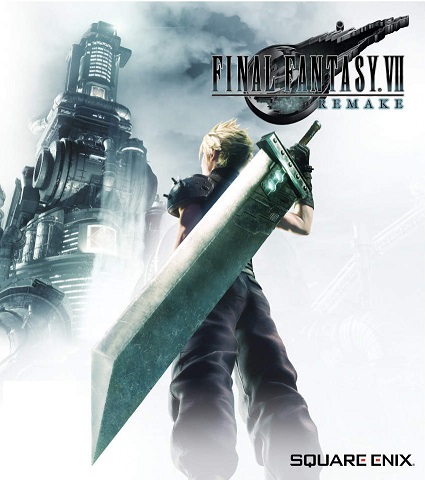 Final Fantasy 7 Remake
PlayStation 4
Take a trip back to 1997 but this time different with all the new and amazing upgrades from the REMAKE version!
---
Check This Out Next
---