While the Slime collab is the major talking point in the SINoALICE TIMES live stream, other news and events also made their way to the video. Check out the live stream here:
Amongst the most uplifting news to hear for players is that the game is giving out 400 Twilight Crystals to everyone. The Twilight Crystals should prove invaluable for the content that is coming once maintenance is over. Besides the Slime collab banners, players can also spend these Twilight Crystals in the Rookie Support STEP Grimoire.
The Rookie Support STEP Grimoire only has 3 steps. On step 3, not only do SR weapons enjoy 2x higher rates, but one SR weapon will drop, guaranteed. However, this Grimoire is only available for 2 rounds. After your second time on step 3, players can no longer summon from it.
Besides that, players can also spend their Twilight Crystals in the shop with the Rookie Support Nightmare & Weapon Packs. There are 4 packs containing SR and S nightmares and weapons, priced at 450 Twilight Crystals each. These 4 packs are Physical, Magic, Instrument & Tome, and Staff & Artifact.
The live stream also revealed the planned events in SINoALICE as seen in the roadmap above. In the developer Q&A, producer Shogo Maeda revealed that Aladdin and/or Rapunzel will likely appear in Global in the next 6 months.
Next week, Prison of the Abyss will come back with additional stages.
Besides the returning Expedition Event, Update 8.2 is in the works with a planned release of mid-March. Several new guild features and a worldwide chat are expected to make their way to the game in this update.
Follow SINoALICE on Twitter for more news.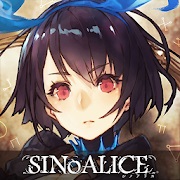 SINoALICE
Android, iOS
Fairy tale characters fight to "revive their author". Enter the dark world of SINoALICE as imagined by Yoko Taro (Drakengard, NieR).