After a bit of delay, NieR Reincarnation is now available in Japan! Now, it's just a matter of counting down to the game's release in North American and European territories, whenever that will be. The one million pre-registration milestone was also hit, so that means a solid gold Mama statue will be made! Because they can!
With the release, you can obtain log in bonuses which will give out a total of 3000 premium currency, equivalent to one 10-pull in the gacha. The Nier Automata release collaboration is also running, with its corresponding log in bonus giving out an "Emil's Head" weapon. There'll be two sets of costume gacha, one for the game's release and another for the collab. The collab gacha will feature 9S, 2B and A2. Both gacha will run until 31 March 11:59 JST. The event itself will have exchange medals for a variety of rewards.
If you're impatient for the release, you can of course try to access NieR Reincarnation ahead of the rest of the world now that it's available in Japan and muddle through the game if you're unfamiliar with Japanese. The gacha will be running for quite a while, so there should be plenty of time to try for the collab characters for you fans out there.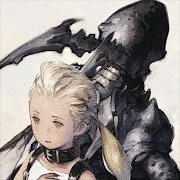 NieR Re[in]carnation
Android, iOS
The latest game in the NieR series arrives on mobile devices! NieR Re[in]carnation is a command-action RPG for mobile devices from Square Enix and Applibot.