SINoALICE has collaborated with other Square Enix IPs or popular anime like TenSura or Re:Zero, but DC and Batman is its next collab. You heard that right, the Caped Crusader and The Dark Knight himself will be featured in this waifu-filled gacha game.
Check out the promotional video for the collab below:
Currently, it appears that the collab will be JP only. Global players will probably have to wait longer for the event to arrive in the future.
While no exact details have been revealed yet, the prominence of Batman in the PV is a strong indicator that he will be an event-exclusive character. How exactly will Batman and his universe of planet-busting aliens and multi-dimensional gods fit into the terrifying fairy tales of SINoALICE remains to be seen, but it will certainly be interesting to watch.
This is also further speculation, but based on the silhouette at 0:40 of the PV, it appears that Batman will be of the Gunner class as he appears to be holding some kind of gun. It is also possible that it is just his grappling hook and he's actually using a different weapon entirely. Beside him is probably the Joker, but it is hard to guess the class.
For more details, follow the game's JP Twitter account.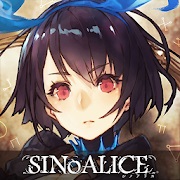 SINoALICE
Android, iOS
Fairy tale characters fight to "revive their author". Enter the dark world of SINoALICE as imagined by Yoko Taro (Drakengard, NieR).
---
Check This Out Next
---