The next crossover event coming to the global version of SINoALICE will be with Re:Zero – Starting Life in Another World -. The Twitter account for the game confirmed the collab with the following tweet:
This collaboration will introduce five new characters to the game. They are:
Natsuki Subaru/Sorcerer
Emilia/Cleric
Rem/Crusher
Ram/Paladin
Reinhard/Breaker
Natsuki Subaru/Sorcerer will be a login reward, assuming that the collab is the same as the Japanese version of the game.
Unlike the collab with That Time I Reincarnated as a Slime which took place at the same time for both Japanese and global versions of SINoALICE, the upcoming Re:Zero collab is only for the global version. This is because the Japanese version of the game already had the Re:Zero collab back in November 2019. As a result, the global collab will unlikely add any new characters from season 2 of Re:Zero, which has just finished airing.
While global is getting the Re:Zero collab, the Japanese version will be getting a rerun of the Final Fantasy Brave Exvius collab.
As global SINoALICE is way behind in terms of content compared to the Japanese version, it is unlikely that the global version will ever catch up to the events in said version.
For more SINoALICE news, check out the game's Twitter account.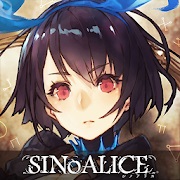 SINoALICE
Android, iOS
Fairy tale characters fight to "revive their author". Enter the dark world of SINoALICE as imagined by Yoko Taro (Drakengard, NieR).
---
Check This Out Next
---