In SINoALICE, the final chapter for Act of Reality and what appears to be a raccoon-related event for spring were teased by Pokelabo. These two events will happen in the coming two weeks.
On 18th March 2021, the spring event will take place. The new chapter for the game's third story act will go live from 23rd March onwards. Check out the following tweet:
For the raccoon event, it will likely be the Camp event that already took place in the Japanese version of SINoALICE. In the Japanese version of the game, the Camp event had the following event banner which features a raccoon.

The Camp event will introduce three new classes. Dorothy/Camp, a cleric, Alice/Camp, a minstrel and Sleeping Beauty/Camp, a paladin. In this event, the three of them will go on a camping trip. Check out their camping attire:
The week after that, the fifth and final chapter of Act of Reality makes its way to the game. In the last chapter of the act, all characters previously featured in earlier chapters will appear in the story.
Besides that, the preliminaries for the 8th Gran Colosseum will take place in 2 days. Guilds can still submit their entries latest by 13th March, 4:59 UTC.
Stay tuned to SINoALICE on Twitter for all the latest news.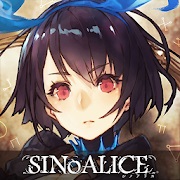 SINoALICE
Android, iOS
Fairy tale characters fight to "revive their author". Enter the dark world of SINoALICE as imagined by Yoko Taro (Drakengard, NieR).