Season 4 is coming to Call of Duty: Black Ops Cold War and Warzone, and with it comes tonnes of new content and updates for players to enjoy. Season 4 will drop on June 17, 2021. Season 4 takes place after Adler's extraction by Frank Woods in Season 3.
This free update includes four Multiplayer Maps, five new weapons, new Points of Interests in Verdansk, and a new quest in Outbreak that sets the stage for the next free Zombies map during the season.
The new battle pass for Season 4 will include Jackal, the masked man featured in the trailer above. Players who purchase the battle pass will unlock all 100 tiers, immediately obtaining Jackal.
As for weapons, the MG 82 and C58 will be available in the battle pass at tiers 15 and 31 respectively. Other new weapons include the Nail Gun, OTs 9 and Mace which are obtainable without the battle pass.
There will also be new maps for multiplayer, the standout being the Hijacked map which players will remember fondly as the boat map.
Refer to the following roadmap for all the upcoming updates that comes to Season 4 of Call of Duty: Black Ops Cold War and Warzone.
For all the content detailed in this new season, refer to the blog post on the Call of Duty website.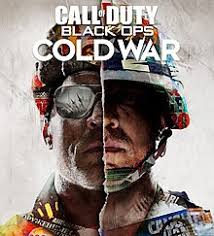 Call of Duty: Black Ops Cold War
Microsoft Windows, PlayStation 4, Xbox One, Xbox Series X|S
The next generation of global combat is here with the iconic Black Ops Multiplayer experience,
defined by Treyarch's signature combat, deniable operations, and a connected experience across
platforms and console generations.