Season 3 kicks off for Call of Duty: Warzone and Call of Duty: Black Ops Cold War, a season celebrating the milestone for Warzone crossing the 100 million player mark. The battle royale experience takes players back in time to 1984, and the Cold War.
Explore new and reimagined locations, new gameplay options and deep optimizations for Warzone. Season 3 in Black Ops Cold War sees new multiplayer maps and modes, the next chapter of Call of Duty Zombies in Outbreak and a host of new gear to use in the battles ahead, with still more to come.
The massive Season Three community celebration taking place today is the culmination of weeks of events inside Warzone that led to waves of Zombies overtaking Verdansk, its eventual nuclear detonation and ultimate transformation – and Call of Duty players were there for every part of it.
For weeks, players have fought-off Zombies throughout Warzone, while tracking their progress via Containment Protocols and Corruption Zones.

Yesterday, as the Zombies horde reached its tipping point, millions of players experienced an event in-game that triggered a nuclear blast decimating the entire Warzone map, as Verdansk went dark.

In its aftermath, Warzone players were transported to Rebirth Island, where a series of mysterious in-game clues and hidden messages helped players unlock the remaining secrets of the event and understand what really happened to Warzone, ultimately transporting everyone to Verdansk in the year 1984, and the highly anticipated launch of Season Three.
As the new Warzone experience officially launches today, the community celebration continues as players head online to play all the new Season Three content, including the new-look Verdansk 1984 Warzone map and a host of new Multiplayer and Zombies content across Black Ops Cold War. 
Don't forget to head on over to watch the Atlanta FaZe $100,000 Gold Rush Tournament on Twitch too
 Everyone also came together to embody the "Let's Go!" spirit with a new "Squad Up the World" campaign, encompassed in the trailer below: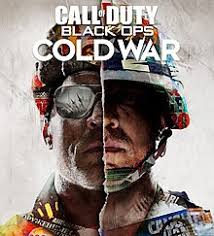 Call of Duty: Black Ops Cold War
Microsoft Windows, PlayStation 4, Xbox One, Xbox Series X|S
The next generation of global combat is here with the iconic Black Ops Multiplayer experience,
defined by Treyarch's signature combat, deniable operations, and a connected experience across
platforms and console generations.