As previously announced, the NieR Reincarnation and Final Fantasy XIV / FFXIV collaboration will be kicking off in short order. Best of all, the Japanese and global servers will be getting it simultaneously!
Featuring the original NieR Reincarnation characters in selected FFXIV jobs, the collab will launch 9 / 10 May 2022. Rion is the Phantasmal Exile, the White Mage, 063y the Phantasmal Prisoner as the Dark Knight, and Noelle the Phantasmal Weapon taking on the Dragoon's lance.
A number of players are disappointed that there are no collab characters from the critically acclaimed MMORPG itself, like that of the scions who have made playable appearances in other games. Perhaps we can hope for that arrangement in a rerun should they decide to do so. Considering the NieR raid in the MMORPG, maybe these characters could make a cameo in the actual FFXIV down the line too…
In any case, the event means there's going to be a story that seems well poised to wrench out the hearts of fans if they weren't already. Game wise, there should be the assorted missions, rewards and goodies to entice people to try the game out.
For game updates, be sure to check out the official English Twitter.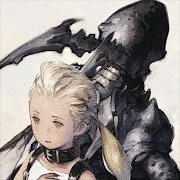 NieR Re[in]carnation
Android, iOS
The latest game in the NieR series arrives on mobile devices! NieR Re[in]carnation is a command-action RPG for mobile devices from Square Enix and Applibot.
---
Check This Out Next
---