The Japanese version of NieR Reincarnation will be getting a collaboration event with fellow Square Enix IP Final Fantasy XIV. The Japanese Twitter account for NieR Reincarnation made the following announcement earlier today:
The tweet also revealed the date for the collab, which will arrive sometime in summer 2022. Beyond that, there is little information regarding the upcoming collab.
This isn't the first time that the NieR series and Final Fantasy XIV crossed paths. Previously, NieR: Automata was the highlight of the YoRHa: Dark Apocalypse raids in the MMORPG back in 2017 at the time of the Shadowbringers expansion. Featuring NieR: Automata-themed gear, enemies and even music, this was the first taste of the NieR series for many Final Fantasy XIV players.
As for NieR Reincarnation, 2P, one of the characters added to the game when its global version was released back on July 28, 2021, actually debuted as an NPC ally and even an enemy in Final Fantasy XIV Shadowbringers.
With the Japanese version of NieR Reincarnation set to celebrate its first anniversary on February 18, 2022, players can expect even more content to come. To commemorate the game's first anniversary, Square Enix previously announced that NieR Reincarnation will be coming soon.
Follow the Japanese Twitter account for NieR Reincarnation for any new updates.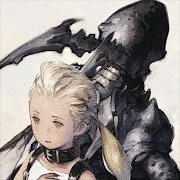 NieR Re[in]carnation
Android, iOS
The latest game in the NieR series arrives on mobile devices! NieR Re[in]carnation is a command-action RPG for mobile devices from Square Enix and Applibot.