An exciting new collab for Mobile Legends: Bang Bang (MLBB) is on the way, this time featuring the Transformers franchise.
The collab will arrive on August 24, 2021. Like most of the game's high profile collabs, this event will bring new skins in the form of Transformers characters for selected MLBB Heroes.
Check out the stunning cinematic trailer for the event below:
In the trailer, we can see iconic characters such as Optimus Prime, Megatron and Bumbleblee rolling out into the world of MLBB.
According to the pinned YouTube comment from the MLBB YouTube channel:
There's a small surprise at the end of the trailer. Have you found it? Why do Transformers appear in the Land of Dawn? What was the reason of this battle? Check the answer in the comics ""Visitors from Cybertron"" that will be released on August 21.
While Moonton has not officially revealed what skins will be available for which the game's characters, leaks in June suggested that Johnson will be getting the Optimus Prime skin, while X.Borg will have the Megatron skin. With this new cinematic trailer, it also seems that Granger will be getting the Bumblebee skin.
Previously, MLBB collaborated with the Star Wars franchise bringing Darth Vader and Master Yoda to the game.
For more MLBB news, follow the game on Facebook.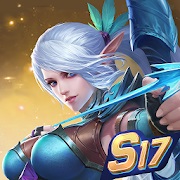 Mobile Legends: Bang Bang
Android, iOS
Join your friends in a brand new 5v5 MOBA showdown against real human opponents, Mobile Legends: Bang Bang! Choose your favorite heroes and build the perfect team with your comrades-in-arms! 10-second matchmaking, 10-minute battles. Laning, jungling, tower rushing, team battles, all the fun of PC MOBAs and action games in the palm of your hand! Feed your eSports spirit!
---
Check This Out Next
---