Idolmaster Cinderella Girls Starlight Stage has announced that it will be having a collaboration with popular light novel and anime series 'The Melancholy of Haruhi Suzumiya' series.
The highlight of the collab is the covers of the iconic songs from the Haruhi anime. The most famous of these being the series' season one ending 'Hare Hare Yukai'. I remember when this song/dance became a cultural phenomenon in the anime community back in the late 2000s. Now I just feel old.
The lead singer is the fan favourite idol Riamu Yumemi (CV Seena Hoshiki). Riamu has become something of a meme character in the Idolmaster community for her strange otaku tendencies, perhaps making her a great fit to lead Hare Hare Yukai. Other singers include Yukimi Sajo (Mina Nakazawa) and Nana Abe (CV Marie Miyake). This song will also come with a 3D choreographed dance routine, recreating the iconic ending sequence.
The other song featured is 'Bouken Desho Desho' the opening to the first season of the Haruhi anime. It will be performed by Frederica Miyamoto (CV Takano Asami). This one does not have a song to accompany it however it should still sound great.
Bandai Namco has stated that they plan to release more Haruhi songs for the game in the near future. I'm just imagining a cover of 'God Knows' complete with a girl in a bunny suit and I wouldn't have it any other way.
You'll also be able to purchase the 'Prefectural North High School Uniform' for your idols and items to customize your personal room based on the SOS Brigades many adventures.
Idolmaster Cinderella Girls Starlight Stage can be downloaded here for IOS and Android.
This isn't Idolmaster's first crossover. You should hear about their crossover with Azur Lane.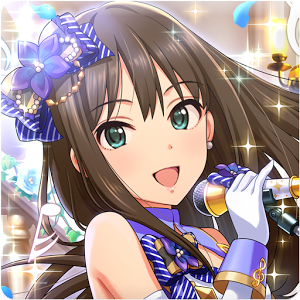 The Idolmaster Cinderella Girls: Starlight Stage
Android, iOS
THE iDOLM@STER Cinderella Girls: Starlight Stage (CGSS) is a spin-off free-to-play rhythm game released for mobile devices based on THE iDOLM@STER: Cinderella Girls. Similar to THE iDOLM@STER SHINY FESTA. As a rhythm title, the game revolves around tapping icons of the idols in the rhythm of the background song. Different kinds of notes will be brought in to show how each icon must be tapped; these include simply tapping the icon, tapping and holding down the icon, tapping and flicking a certain direction, and tapping two icons simultaneously.
---
Check This Out Next
---