Two of Star Wars most iconic characters, Darth Vader and Master Yoda, will appear in Mobile Legends: Bang Bang (MLBB) as part of a collab. Watch the official trailer for this event here:
The Star Wars characters are skins for existing MLBB characters. Darth Vader, one of the most renowned villains in the history of cinema, is a skin for Argus.
On the other hand, Master Yoda, one of the wisest and strongest members of the Jedi Council, is a skin for Cyclops.
Both skins also change the appearance of their respective character's skills. Check out how they look in this video:
This collaboration was announced earlier on Star Wars Day earlier this year. Unfortunately, this event is only available in selected regions. These regions are:
Indonesia
Malaysia
Thailand
The Philippines
Singapore
Vietnam
Myanmar
Cambodia
Brunei
Laos
East Timor
Japan
MLBB's Twitter account requested players to stay tuned for future collaborations in other regions. As a result, it seems rather unlikely that this collab will appear again in regions other than the ones mentioned above.
In other related Star Wars news, the franchise will be getting new animated short films from Japanese anime studios on Disney Plus in the future.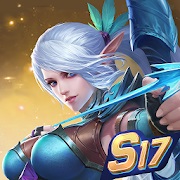 Mobile Legends: Bang Bang
Android, iOS
Join your friends in a brand new 5v5 MOBA showdown against real human opponents, Mobile Legends: Bang Bang! Choose your favorite heroes and build the perfect team with your comrades-in-arms! 10-second matchmaking, 10-minute battles. Laning, jungling, tower rushing, team battles, all the fun of PC MOBAs and action games in the palm of your hand! Feed your eSports spirit!