Hoyoverse has just announced the release date for the 5.8 update for Honkai Impact 3rd, which sees the addition of a new valkyrie as well as more updates to the game's story.
The Honkai Impact 3rd 5.8 update will launch on June 30th, bringing with it a new Open World story as well as Chapter XXX of the main story.
Here's a summary of the new valkyrie, Griseo, courtesy of Hoyoverse:
Griseo is a PSY-type SP melee fighter who provides Physical support mainly by applying the Bleed debuff. Griseo splashes paint on the battle field, landing different attacks that can grant corresponding buffs. As for her ultimate, it unfolds a huge piece of canvas and deals one-time AoE DMG to enemies. The color buffs that come along can also be transferred to the next deployed Valkyrie if she exits during the time. As a talented artist, Griseo can also paint out Mr. Knight, the gentleman that keeps her safe and holds her up whenever she is under attack.
The update also brings with it a new event, described as below:
The new featured card event, Journey of Painting Stars, will also come with the version update, bringing good fun for all Captains, especially those card-game lovers! Throughout the journey, players will be able to collect card partners called Painting Cards, and to form a lineup for battles! Various card upgrades can be gained by completing story battles and shop recruitment, so that players can keep boosting the power of their card partners! Tons of rewards, including Crystals and Material Options can be earned through battles. There will also be a chance to receive Luna Kindred's new outfit, Before the Dawn!
Hoyoverse also had one more announcement, that Honkai Impact 3rd would be present at Anime Expo 2022 in the US, as well as Japan Expo in Paris, France:
To put it clearly, Honkai Impact 3rd is coming to Anime Expo 2022 in Los Angeles, US, from 1 to 4 of July with the booth located at #606, South Hall. Later from July 14 to 17, Honkai Impact 3rd will also show up at Japan Expo 2022 in Paris, France, with a booth located at B642, Aisle B, Hall 6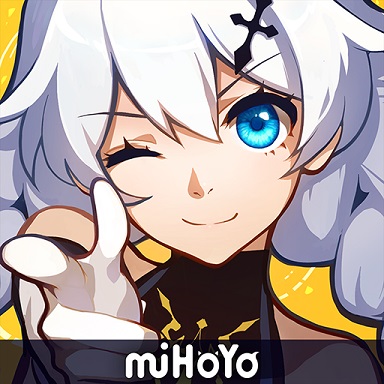 Honkai Impact 3rd
Android, iOS, Microsoft Windows
"Honkai, a mysterious force that annihilated human civilization on several occasions, has re-emerged in this once peaceful world..." A squad of young girls burdened with the very last hopes of humanity must fight for survival in this apocalyptic world filled with zombies and Honkai beasts. As the Captain of the Hyperion, you must lead these girls into battle against zombies and Honkai beasts in various locales around the world. Experience the girls' unique personalities, challenge and conquer various raids and stages, and enjoy the rich storyline of the Honkai Universe! Join the Valkyries and fight for all that is beautiful in the world!