As announced during the second anniversary livestream, Arknights Global will be getting different language voices – the first of the English and Korean dub previews are now available!
ENGLISH
KOREAN
More relevant to English language readers, the Arknights English dub preview features greetings from:
Meanwhile, the Korean dub has previews for Amiya, Ch'en, SilverAsh, Kroos, Flametail, Phantom, and Nearl. These additional dub voices are unlikely to follow the same order for the Korean and English (worldwide) releases, but more information should come in time when the patch notes are available.
Dear Doctor, the first batch of EN voices will be added to the game on June 30, 10:00 (UTC-7)! Here are the greetings from the voice actresses of Amiya, Ch'en, Kroos, Nearl, and Shaw. Hope you enjoy it, and please stay tuned for the in-game EN voices update!
At least for the English voices, they will be arriving with the next mandatory game update on 30 June 2022, 10:00 UTC -7, so expect the details then. We'll also have to see if the global versions will have all the voice options, and if the main Chinese server gets them too.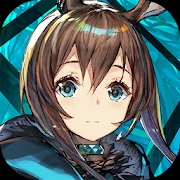 Arknights Global
Android, iOS
Take on the role of a key member of Rhodes Island, a pharmaceutical company that fights both a deadly infection and the unrest it leaves in its wake. Together with your leader Amiya, you'll recruit Operators, train them, then assign them to various operations to protect the innocent and resist those who would thrust the world into turmoil. Your tactics will determine the future of Rhodes Island. Fight for the Dawn!