It looks like D4DJ EN players will finally get to play the Hololive collab event, which features new cards themed around Vtubers added to the game.
In a new post by the D4DJ official Facebook page, they teased the coming collaboration with a teaser image of one of the cards- which anyone who's followed the Hololive D4DJ collab would know is the Miyu/Suisei card.
UPDATE: The event has been officially announced, and will release on September 28th.
It's not a total retool of the JP campaign, however. The Facebook page also posted the new skin for the energy drinks in the game- seemingly based off of Hololive EN's Ina.
From the JP collaboration, we know that the Hololive D4DJ EN event will be centered around Lyrical Lily, with each of the members being paired up with a different Vtuber.
Hololive D4DJ Cards
4-Stars
Pekora/ Kurumi
Aqua/Haruna
3-Stars
Fubuki/ Miiko
Suisei/ Miyu
Of course, this is just taking from what we know about the previous release. There's always a chance that Bushiroad might try something new, especially given the existence of Hololive EN.
It's no surprise that D4DJ is getting a collab with Hololive- Hololive has an infamously good relationship with Bushiroad, the game's publisher, to the point that both Aqua and Fubuki are also going to be part of the BanG Dream collab that was recently announced.
Fans were worried however that this would be a missed collab, considering the split between EN and JP servers for D4DJ was due to music licensing issues.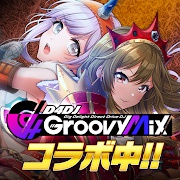 D4DJ Groovy Mix
Android, iOS
From original songs with the theme of DJ, anime, special effects, J-POP cover songs, More than 130 songs including famous drama songs, game instrumental songs, and original songs by artists have been implemented! The new rhythm game "D4DJ Groovy Mix" is here!