The newest D4DJ Hololive event has kicked off, letting fans gacha for costumes based off all their favorite V-tubers.
The event was surprise-dropped yesterday, and will run until the 23rd of February. Unlike the previous events, this one will feature the girls from Lyrical Lily, with three of the four members teaming up with various Hololive talents. Unlike previous Hololive collabs, this one doesn't focus on any one generation, having representatives from Gen 1 as well as Gen 3.
The cards are part of the Shiny Smily Scratch! gacha, with half the Lyrical Lily girls getting 3-star cards and the other half getting 4-stars. Despite having the same banner name, one of the cards is listed as only being available until the 22nd of February, with no explanation given.
Shiratori Kurumi gets a costume with Usada Pekora, with the 4-star card art showing the two in Pekora's signature outfit. Similarly, Haruna Kasuga also gets her own 4-star, alongside Hololive's Minato Aqua.
Meanwhile, the other two members of Lyrical Lily have their collab cards available as 3-stars. Takeshita Miiko's card art features her alongside the only dual-generation Vtuber, Shirakami Fubuki.
The final card is a 3-star Sakurada Miyu, featuring alongside Hoshimachi Suisei. Unlike the other cards, this was promoted separately on the D4DJ Twitter, and is listed as being available one less day than the others.
The D4DJ Hololive collab isn't really that much of a surprise- Bushiroad produces Hololive's virtual concerts, after all. Meanwhile, the virtual talents are also no strangers to gacha games, with several appearing in games like Vanguard.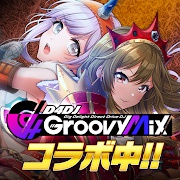 D4DJ Groovy Mix
Android, iOS
From original songs with the theme of DJ, anime, special effects, J-POP cover songs, More than 130 songs including famous drama songs, game instrumental songs, and original songs by artists have been implemented! The new rhythm game "D4DJ Groovy Mix" is here!