Guilty Gear fans have been showing up on Twitter, amid concerns that Genshin Impact players misrepresent the definition of a Beefcake.
It's been an ongoing debate for a long time- Genshin Impact has a huge problem with male body types, with every character being a variation of "short twink vs tall twink".
Amid the chaos, some fans had started seeing things by the game's own terms, instead recognizing what must clearly be beef by Hoyoverse standards. The most recent of this would be Tartaglia's birthday art, which drove Japanese fans into a frenzy over the reveal he wears an ecchi belt.
It seems to have all started with Twitter user m0noceros_caeli, one of the casualties of the great ecchi belt takeover posting about their love for Childe's functionally useless belts and the little bulges born of them.
However, players familiar with the rock-and-roll themed Guilty Gear have taken it upon themselves to show Genshin Impact players what they're missing out on, posting Guilty Gear's menagerie of incredibly muscular men, and their own love of superfluous accessories.
"Genshin fans would not survive guilty gear", writes Twitter user mashiNGDP, posting photos of the eternally shirtless Anji Mito and Johnny.

It's not mainly about putting down Genshin Impact- Arc System Work's fighting games are known for having a strong visual style, and many players are just happy to share it with a much larger audience than usual.
the thing abt genshin fans combusting if they ever saw a guilty gear character is true i guess damn. Bc THESE characters have actual schmeat. (and better character designs cough cough) and i dont even play gg pic.twitter.com/1NEYwKmE9W

— kieran (silly catboy) (@cephalorabbit) July 21, 2022
Considering the series has an almost JoJo-level adoration for the male physique, it's hard to not bring it up any time another Genshin character takes the spotlight and people start calling him the definition of a beefcake.
Though while that would have likely started this during the reveal of Arataki Itto, what seems to have spurred this particular fanwar seems to be the featuring of belts- pointless, superfluous belts are a core part of the Guilty Gear art style, so it makes sense players would want to show off their favorite characters representing their fashion choices.
"I went through the qrts and the war between genshin and guilty gear is insane mfers talking about the muscles like Sol Badguy doesn't have this 2×4 beat in weird belt placement too", writes General Tempest, reminding everyone that while Sol Badguy's Strive design is a lot more tame his Xrd look sported 7 ecchi belts, made up on two per leg, one per arm and one more across his massive chest.

It's always fun to see communities interact like these- at the end of the day, Genshin Impact and Guilty Gear fans are just sharing their favorite media in a friendly display of one-upsmanship. If any fan decides to get into the other as a result, that's a net win for both sides.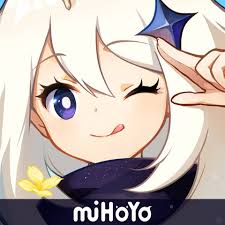 Genshin Impact
Android, iOS, PlayStation 4
Step into Teyvat, a vast world teeming with life and flowing with elemental energy. You and your sibling arrived here from another world. Separated by an unknown god, stripped of your powers, and cast into a deep slumber, you now awake to a world very different from when you first arrived.
---
Check This Out Next
---