Heaven Burns Red has been listed on Steam, though it has no release date yet. Unfortunately for non-Japanese speakers, the Heaven Burns Red Steam page only indicates the upcoming PC port and does not make any mention of getting localized. As of today, the game is celebrating its half anniversary, with some free gacha thrown in. You can check out our impressions of the game here.
The game really needs a localization as even out of context voice acting and presentation is absolutely great and deserves the attention. As it happens, the game did initially have an English website, but it has since been taken down some time prior to its Japanese launch. Trying to access the EN portal only gives you an error at time of writing, so you'll have to peruse the Japanese official website for now.
Back when the game was first announced, Jun Maeda had this to say:
"The latest game from Key is an RPG playable on smartphones with an original story and scenario handled by me. In this era where the culture of playing visual novels on PC is no longer, this project for the widespread smartphone platform is the Key game brand's hope for survival.

But the essence of what we create has not changed. This is a game you can enjoy and empathize with, and in the end, one you can shed tears with. To mark the start of this new Key, we have been working hard with WFS and Yuugen over the past few years. And for the main vocals, Yanaginagi has come on board. We have finally made it to the teaser reveal.

We will be unveiling the vocal music once a month until service begins, so please follow and pay attention to the official accounts. And thank you for supporting Heaven Burns Red."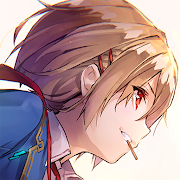 Heaven Burns Red
Android, iOS
Key by Associate Maeda, "Heaven Burns Red (Hebban)" is a story of girls who are entrusted with the last hope. A dramatic RPG that challenges you to fight for your life while running around the field and experiencing the irreplaceable everyday life!
---
Check This Out Next
---