It's no surprise that Genshin Impact is a game that skates by on its looks. Sure, the gameplay's pretty fun, but the game stands on a strong community of fan artists, fan fiction writers and just down bad people who make sure that people are always talking about miHoYo's open world RPG.
And there's nothing wrong with the popularity right now- Genshin Impact's cast of characters are all very attractive, due largely in part to the talented artists paid to make them so.
But when you look at Genshin's female cast compared to their male counterparts, it's hard to not see some disparity.  Genshin's male cast is noticably smaller, as of this writing sitting at 11 out of the 33 currently announced roster. Worse still, they really only play into 3 archetypes- You're either old and stern (Zhongli, Diluc), Old and laid back (Tartaglia) or a generic Shonen (The rest of them).
In their defense, there is some variance between the young cast. Xingqiu and Albedo are a lot more regal in their designs, while the rest of them look like they all went to school together. Arguably the most unique designed male character is Razor, who still somehow manages to be a yet another slim-built kid, only with long hair like Diluc.
More Beef Please
I'm not gonna pretend there's some higher motivation at play here- Genshin needs some beef, dude. Literally the entire cast is slim-built dudes with long hair, and that's a problem. That's not to say the current characters are poorly designed- like I said, Genshin's art team is amazing and produces great content- but it wouldn't kill anyone to change up the menu a bit.
It's a problem that's laughably two-pronged in nature- one, Genshin doesn't have nearly enough men. Two, of the men we get, it feels like there's some hyper conservative choices being made, almost as if having a beefcake was going to offend the Genshin community.Just look at Kaede and Tartaglia, they're practically the same character just stretched out in height.
Look, not every man has to hurt you with jutting bones! You can have big squishy men, or even men built like doritos with legs. They're already doing it with some of the enemies, so it's not like the Teyvat brand of human is physically incapable of hitting the gym every now and again.
I'm not even saying obliterate the twinks, mind you. It's just that with the "Dude character" slot already as rare as it is, miHoYo could afford to use it to take more risks and introduce players to a high-protein diet. Sure, twinks might sell now, but imagine if Thoma was built like he spent his childhood deadlifting steer, and then suddenly a whole generation of impressionable Genshin Impact players suddenly learned to appreciate the value of shoulders wide enough to have their own zipcodes. Think of how much richer the lives of every Genshin player would be if they didn't only like one type of boy, with varying heights.
RP Events And The Fear Of Being Anything More Than Generic Anime Butler
Genshin's dude design problem reminds me of a Pokemon RP event I was invited to attend (but couldn't make for scheduling reasons) wherein each attendee had to come up with a persona. While all the lady attendees had come up with some pretty unique designs and personas for the event, all of the men had come up with some variation of "I wear a suit and act posh, sometimes I'm emo".  Looking at Genshin's roster, it looks like this is pretty much the same mentality carried over.
Consider that there's so many more fun archetypes to be- you have everything from scummy losers like Konosuba's Kazuma, to whatever the hell DIO is supposed to be, there's so much room to explore character archetypes, and then carry those into some sick character designs.
A common counterpoint is that the anime art style Genshin uses just isn't built for beefier men. I'd like to call that out. Anime-style beefcakes exist, and they'd totally fit in with Genshin's apparently vegetarian world.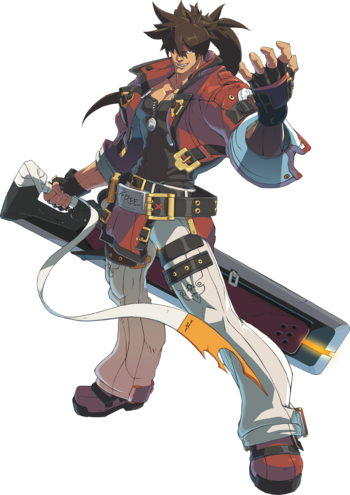 Considering how popular Jojo's Bizarre Adventure has been (both in recent years and since its inception), you'd think it would have inspired less cowardice in male character design. I'm not even asking for every character to be DIO now, but I think Jojo is constantly taking strides in how men can look in anime spaces, the least anything that draws inspiration from the medium can do is take a few more steps forward.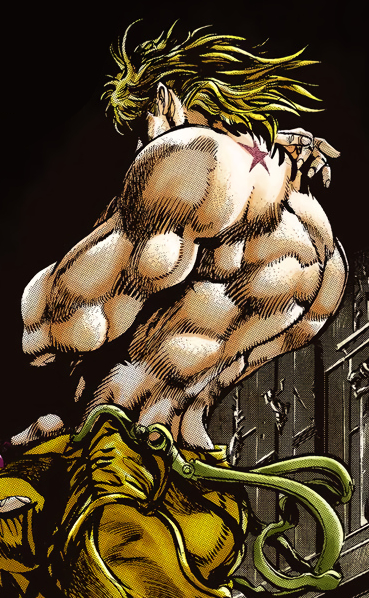 Heck, I'm not even asking to event new archetypes here. Genshin has been going almost a whole year and has touched on lots of anime staples like the Idol and Nun But Sexy but we haven't even gotten a single Bancho yet. No one's asking Genshin to reinvent the wheel, we literally just want the kind of wheel thick enough to put on a Hummer.
At The End of the Day
Body type diversity has been a long-running argument in anime circles, and I doubt it's going to end here. Of course, I'm not trying to slag off leaner men- as one of them, that'd be pretty self-sabotaging.
But considering Genshin isn't even the first widely-popular gacha game, it could at least afford some meat, even if the economy's not great. Fate was one of the earliest gacha games and a big contender in the market, and has seemingly no shortage of buff men with characters like Cu Chulainn, EMIYA and Heracles all making sure the Holy Grail is rich in Vitamin B-6.
The best part about this would be what comes next- once we all agree that dorito men are ok, we can start going even wilder with character designs. Genshin still doesn't have a faceless character, for any of the playable genders. Once we can get the greater Genshin population to agree to accept Sol Badguy into their life, imagine what we can do once we get a Vaseraga into the game- it'd be unstoppable.
---
Check This Out Next
---