The moment all you Travelers have been waiting for is here: Genshin Impact is now available globally on Playstation 4, iOS, Android and PC! There are celebratory gifts to those who play of course, besides the pre-registration goodies.
Welcome to the world of Teyvat, a land ruled by seven elemental gods known as the Archons. The player takes on the role of the mysterious "Traveler" who embarks on a journey to discover the fate of their lost sibling and unveils the mysterious secrets of this world along the way. In the course of their journey, players can explore a wondrous world of diverse cultures and terrain, join forces with over 20 playable characters, master the art of elemental combat and exploration, and unravel the countless mysteries that Teyvat holds in store.
"For the past three and a half years, our team has been working towards creating a sprawling, beautiful open-world game in which players have the freedom to explore alone or bring friends along for the journey. We're very grateful to have over 10 million players pre-registered for Genshin Impact across PS4, PC, and mobile around the world. We can't wait to see you all in the world of Teyvat."

Forrest Liu, General President of miHoYo
Now that Genshin Impact is available to all, the cities of Mondstadt and Liyue Harbor are the first two of the land's seven major cities open to players to explore. More cities, stories, characters and seasonal updates will also be rolled out gradually, including patches to optimize the game for each platform.
Dainsleif has been introduced as a new playable character. In addition, Travelers who reach Adventure Rank 20 before version 1.1 will be able to obtain Barbara (Hydro) for free.
Dear Travelers,

The Barbara's Shining Debut event will begin right after official release!

All Travelers who create an account and reach Adventure Rank 20 before Version 1.1 goes live will receive "Shining Idol" Barbara (Hydro) via in-game message.#GenshinImpact pic.twitter.com/G8OdVHNZp7

— Genshin Impact (@GenshinImpact) September 26, 2020
What are you waiting for? Let's embark on our grand adventure! To help you get started, we have two starter guides to make your journey smoother; check them out here and here!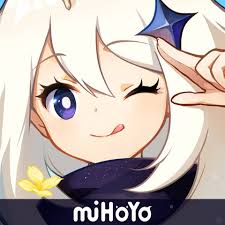 Genshin Impact
Android, iOS, PlayStation 4
Step into Teyvat, a vast world teeming with life and flowing with elemental energy. You and your sibling arrived here from another world. Separated by an unknown god, stripped of your powers, and cast into a deep slumber, you now awake to a world very different from when you first arrived.
---
Check This Out Next
---