Armed with the wisdom of players from the Chinese Open Beta for Genshin Impact, we've compiled even more useful tips not covered in the previous starter primer which you can find here. Without further ado, let's get into it.
---
GET READY FOR THE ROAD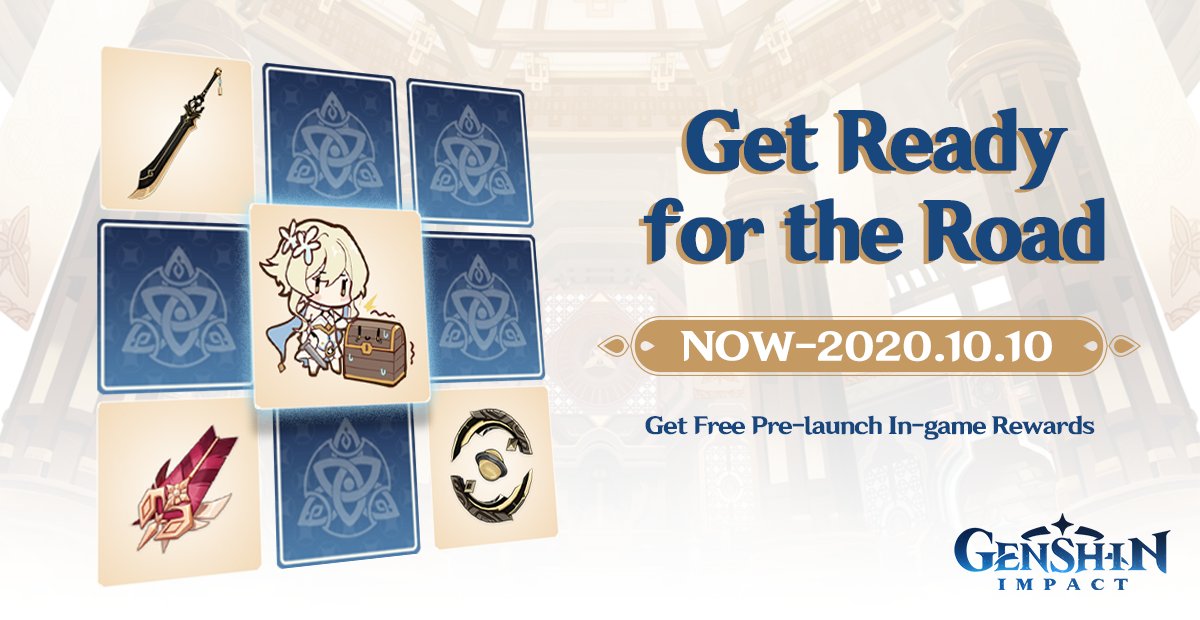 If you haven't already jumped on the chance to get more free stuff before the game launches, check out the titular Get Ready for the Road event here! You have chances to get a bunch of 4-star artifacts or weapons to get a comfy headstart into your journey. If you're able, the Gladiator's Destiny and Gladiator's Nostalgia would be an excellent two-fer to obtain, as they make up a 2-piece set that boosts your character's attack.
Otherwise, you can just stick to a 4-star weapon and 4-star artifact to take along with you.
FREEBIES
You can obtain free 4-star artifacts without having to rely on random drops from a high enough World Level.
One is available by talking to Victoria in the cathedral at Mondstadt. Pick the second option, then the only option remaining, to obtain the artifact.
Another is available by solving the puzzle of Qingyun Peak. You'll need to interact with the Strange Light you'll find there to begin the puzzle. On solving it, you'll be able to ride the wind currents upwards to chests for the artifact.
While not an artifact, you might find yourself short on Mora, the in-game gold. You can help yourself to a cool 200,000 Mora when you empty the chest on the second floor of the Northland Bank at Liyue Harbour. You'll find it above the jewelry shop .
RESOURCE GATHERING
Philanemo Mushrooms spawns every 2 to 3 days, and you'll likely be needing quite a few in order to Ascend your characters. Use the 99 pins available to you for custom markers on your map to take note of these goodies. Here are areas in Mondstadt that you can find these mushrooms.
Plants and mushrooms cannot be shared with other players if you visit their worlds, as these are on a first come, first served basis. You can, however, share the minerals provided the host player is nearby when you mine their nodes.
EXPLORATION
It's important to unlock the Statues of the Seven so that you can fast travel much easier, besides raising your Adventure Rank. Statues also provide full heals to your party if you are low on food! Other important AR milestones include:
AR14: Unlocks Daily Commissions

These commissions reset daily and provide a chunk of Adventure Experience

AR16: Unlocks co-op
When you visit other worlds, or vice versa, the map is based off the host's exploration progress. So, if you want to have a nice, clear map for others, you should get running. Leyline Blossoms also benefit from you unlocking the Statues: these spawn randomly, with Gold ones giving Mora, and Blue providing EXP. If you have a nearby Statue to teleport to, you can obtain these resources much faster.
There is currently some conflicting information on whether the contents of Luxurious Chests in specific are affected by World Level, but if you'd rather be safe, then you can hold off. This also applies to Depth Chests in areas where you need a key to enter: save the keys until you raise your World Level to get the good stuff.
Besides running your Commissions, your Handbook will have even more busy work for you to help raise your AR.
Resin, the stamina system, is currently capped at a maximum of 6 refills:
First refill: 50 primogems
Second refill: 100
Third refill: 100
Fourth refill: 150
Fifth refill: 200
Sixth refill: 200
If you intend to rush exploration Day 1, it's more economical to do a maximum of Four resin refills. Artifact Dungeons are considered bad deals for early game until you get a higher World Level.
GEARING UP
Flat bonuses are best for early game, and percentage based boosts are best for later game. Avoid using 3-star weapons as fodder, and instead use 1 or 2 star ones. Weapons can be refined up to 5 times, and a fully upgraded 3-star weapon can be immensely powerful in the right hands.
While you can craft 4-star weapons, it is considered inefficient as you are throwing away 120,000 weapon EXP for an unupgraded weapon. Just run with the ones the game has given you for the time being.
USING YOUR PREMIUM CURRENCY
For free to play players, it is recommended you DO NOT use your primogems for the gacha, only using any Acquaint Fates they give you. In the shop, you can exchange for Intertwined Fates, which is used on limited banners. It bears repeating that the current rates for a 5-star is pretty low, so it would be best to save. At worst:
A featured 5-star character will take 180 rolls
A featured 4-star character will take 20 rolls
---
It is possible to reach AR20 for the Battle Pass within the first day if you are able to put in the time to play. For the rest of us busy people, getting there within the first couple of weeks should be more than enough. If you are interested in rerolling, here are the milestones you need to keep in mind:
AR 1: 10 Acquaint Fate
AR 7: 1,600 Primogems
AR 10: 10 Acquaint Fate
Most importantly, have fun!
REFERENCES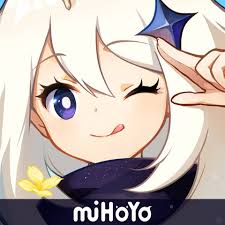 Genshin Impact
Android, iOS, PlayStation 4
Step into Teyvat, a vast world teeming with life and flowing with elemental energy. You and your sibling arrived here from another world. Separated by an unknown god, stripped of your powers, and cast into a deep slumber, you now awake to a world very different from when you first arrived.