Genshin Impact will be launching 28 September, and you can expect there'll be plenty to do in the vast world of Teyvat. Without further fluff, here's a starter primer to Genshin Impact! Do note that the tips here have been gathered accordingly to closed beta data, so certain elements might be subject to change in the full release.
---
IMPORTANT
Genshin being an open world game, exploring is extremely key! Find the puzzles, hidden enemies, and secrets scattered around, over at secret isles or by scaling the heights.
You'll be able to make personal markers on the map, so use them to note plentiful resource nodes.
MINERALS

Takes up to 48 hours to respawn
Recommended to look out for: White Iron, Crystals
Have a 

claymore

-wielding character to break some of the sturdier rocks faster
Talk to the nearby town's blacksmith to get even more nodes marked on your map

ANIMALS

Respawns daily
Recommended to look out for: Frogs, crabs, boars, squirrels

Frogs are used in crafting elemental damage potions for temporary damage boosts
The others are used in crafting 5-star ATK + CRIT food

PLANTS

Respawns daily
Recommended to look out for: Jueyun Chili, Lotus Pods, Matsutake

Used for crafting 4-star ATK + CRIT food

Slashing bushes can also sometimes yield these materials
In the closed beta, you had to pick up your loot individually, so remember to pick up the spoils!
GENERAL PROGRESSION
The Main Character is an extremely powerful character and can be relied on as your primary damage character. Unlike the other characters, they have a farmable skill tree / constellation, with power spikes accordingly as you build them up. A Geo Elemental Main Character is a recommended build, especially with their second constellation.
3-star weapons are common and will be easier to max refine, putting them on par with an unrefined 5-star weapon. 4-star weapons can be crafted, while 5-star weapons are exclusive to the gacha. A full loadout consists of One Weapon, and Five Artifacts. Start upgrading from your 3-star Artifacts onwards, as you work to farm 5-star Artifacts later on. You can roll stats on artifacts, with Energy Rate – speeding up the charge time of your ultimate elemental burst skill – being one of the better rolls, with flat HP and DEF being the worst. There are a lot of Artifact sets in the game, so you can also put aside upgrading Artifacts until you figure out a build you want.
Focus on upgrading weapons first, but don't bother rushing the refinement ores as you'll need them for weapon crafting. Grinding out mobs is inefficient to level characters, so you'll need the EXP books to level them up faster. It's better to spread out your character levels, as instances will take your average party level.
Adventurer Rank matters a lot, and one of the easiest ways to raise it is to do the main story! You even get milestone rewards from the AR NPC in towns, to further encourage you. Activate the statues scattered around the world, complete challenges, find secrets… basically exploring will also raise your AR. At certain AR ranks, you will also have your World Level increased, which will make enemies tougher, but loot also gets better.
Important Adventurer Rank milestones:
Rank 20

unlocks the Battle Pass for more dailies. For maximum efficiency, 

all

your stamina will be going into clearing this ASAP

Rank 30

unlocks World Level 3

More frequent 3-star Artifact drops
Trial bosses begin dropping 5-star Artifacts
You would like a character who can heal – like 4-star Barbara, or 5-star Jean – for the Spiral Abyss, the game's late game content. It is the main source of premium currency for the gacha, and bans the use of food items.
GACHA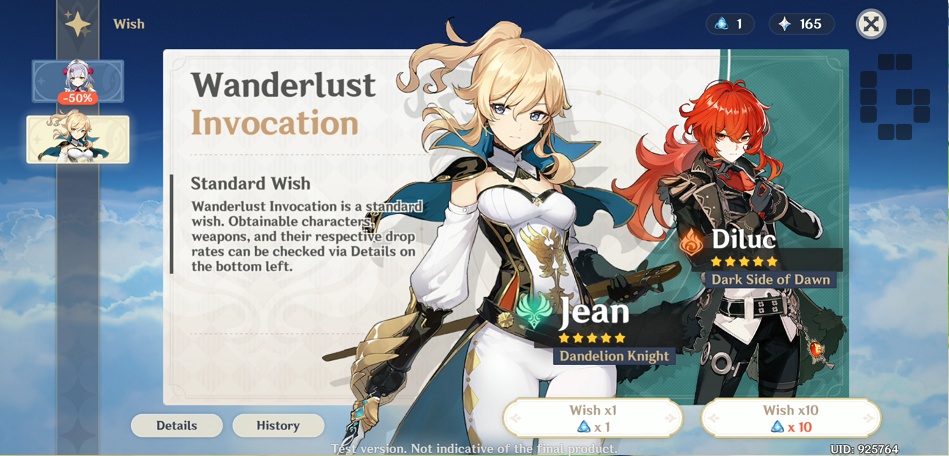 Unless they change how earning currency works, it is best to save up your currency. The gacha system is story locked and can take up to an hour to get there, which means rerolling will be inefficient. At the very worst case, if rates are not changed:
A featured 5-star character will take 180 rolls
A featured 4-star character will take 20 rolls
---
That makes up about the basics to embark on your journey to explore every inch of Teyvat. When the game launches proper, then we can gather data again to see how it holds up against the closed beta and see where improvements and refinements can be made.
If you want to see more gameplay, here's our experience from the March session earlier this year. If you want to know the requirements to run the game, read about it here.
REFERENCES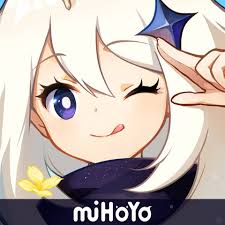 Genshin Impact
Android, iOS, PlayStation 4
Step into Teyvat, a vast world teeming with life and flowing with elemental energy. You and your sibling arrived here from another world. Separated by an unknown god, stripped of your powers, and cast into a deep slumber, you now awake to a world very different from when you first arrived.