A new update for D4DJ is reportedly deleted user's save data, according to users on Twitter.
The 1.2.0 update just launched for the EN version of the game, with fans being required to update their games if they want to continue playing.
However, multiple Twitter users are reporting that upon logging in, the game tells them that their save data is corrupted, forcing them to start from the beginning and lose all their characters.
According to the D4DJ EN Twitter, the issue has since been fixed, although those who clicked New Game would have lost their saves. You can however, request for a data recovery, and the Twitter says requests would be handled "Sequentially".
This seems to have spawned its own set of problems, however, as after that Twitter users reported login issues once the hotfix was applied.
Considering the time, effort and money that goes into most gacha game accounts, this is a pretty huge blunder on Donuts' part. D4DJ players shouldn't have to worry about their saves being deleted , and our hope is that those who were affected might get their accounts back.
D4DJ Groovy Mix is the mobile game portion of the D4DJ Mixed Media franchise, which also has an anime. Similar to BanG Dream! it plays like a rhythm game, though with more complex actions such as flicks, as well as slide motions on top of the standard pressing and holding.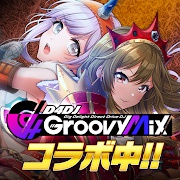 D4DJ Groovy Mix
Android, iOS
From original songs with the theme of DJ, anime, special effects, J-POP cover songs, More than 130 songs including famous drama songs, game instrumental songs, and original songs by artists have been implemented! The new rhythm game "D4DJ Groovy Mix" is here!