D4DJ Groovy Mix, the rhythm game published by Bushiroad, is finally out for the English audience, bringing hectic rhythm gameplay and a whole cast of cute anime girls vying to be your favorite to Android and iOS devices.
Admittedly, I'm a bit of a mark for Bushiroad- Revue Starlight and Assault Lily are some of the best looking mixed-media IPs, and I think BanG Dream was incredibly inventive for its time, giving it a unique sound over a lot of contemporary idol projects of its time.
D4DJ Groovy Mix seems to be trying to replicate BanG Dream's success with a similar approach, this time pushing more to the EDM side. Characters are all DJs, though the type that spend less time behind a turn table and more dancing on stage and singing live. Don't think too hard about it.
D4DJ's first major pitfall appears here, which is that visually it's really hard to not see it as an inferior BanG Dream clone, even though it's published by the same company. There are some stark differences later on, but on a first impression it just looks like the DJ-themed expansion for Girls Band Party, which can do some big damage to your perception of it if you're not already sold on the concept.
Tap Tap Swipe
Groovy Mix is a pretty frenetic rhythm game, with a really involved process of hitting notes, swiping turntables and even moving the slider across. On anything harder than easy, you run the big risk of having three tasks on screen at any one time. Again, for the casual fan going in this can be a bit much, but I really like this gameplay.
One really clever thing the game does is the addition of an auto mode, letting you decide which of the game's mechanics you want the game to take care of for you. For example if maybe swiping the turntable is too much, the game can handle that for you while you focus on the more typical hitting the buttons as they come up.
It's a really neat feature, especially with the customization involved. The end result is a game that can feel as complex as you want it to be, since all-auto-modes-off is actually incredibly difficult on Normal as you have to balance dragging, horizontal swiping, vertical swiping, holding buttons and tapping them to the beat.
Of course, D4DJ Groovy Mix also has a multiplayer mode, where you and 3 other strangers compete to get the highest score on the same song. It's a cool mode, but doesn't really do much outside of tempt you to gacha more since your score is gonna have a huge power gap if you just so happened to get matched with a player with a whole lineup of 4-star girls.
Song Selection
Although Groovy Mix's EN and Japanese servers had to be separated due to licensing issues, it doesn't look like the game is starting out with the Japanese Groovy Mix's song line-up. Songs from the Hololive collaboration for example are already in the game, giving it a really strong lineup of originals, covers and just straight-up third party songs for you to choose from.
One gripe I have is that "Base songs" like the Hololive collab are locked behind Pearls, which the game doesn't really explain to you how you can get outside of drawing duplicate girls. There doesn't seem to be a way to straight-up buy them either, which is a shame because the longevity of a rhythm game will revolve around your ability to, you know. Play the songs you want.
Covers and the sort are much more generously given out, so I really don't understand why the Base songs are so stingily hoarded, since anyone who really wants them will happily pay for them. It just seems incredibly outdated and naive to think that someone wouldn't just drop Groovy Mix altogether if rather than play along to try and eek out enough points to get their favorite Base Songs.
As for the music itself, I really like the spread of original music in Groovy Mix. Each of the girls' units has their own distinct sound, from the upbeat Happy Around to the club-banger Merm4id to the basically-Roselia RONDO. Bushiroad has always done a really good job in this department, so its no surprise that D4DJ would handle its different units so well.
The Power of Cute Anime Girls in D4DJ Groovy Mix
I also really like how they've implemented the game's characters, which is that they pretty much have close to no effect outside of being score multipliers. Unless you were specifically gunning for a high score, there's no need for you to have a meta outside of "which girl is rarest/do I like the most?". In general you'll want to gacha for higher-star characters, of course, but you'll never find yourself in a situation of having to ask if your four-star is good outside of doing it to just secretly brag about your luck rates.
Cards that are three or four stars of rarity will have two artworks, one unlocked upon limit breaking them after hitting level cap. Naturally as a Bushiroad game the art is pretty great, though it does run the risk of some cards pre-limit break art being better than the post one. That's all a matter of taste though, and that means on a purely casual level, there's no harm in not using the 4-star you did get if you don't like the character.
Another really cool flourish they've added is that characters will talk in the middle of a song when you hit certain notes. While the game is localized in english, there's no subtitles for the voice lines, so it's really just about the primal joy of hearing your favorite character speaking along in the middle of your song.
One gripe I do have is that the currency gain is pretty bad, even within the first week of launch. A single 10-pull costs 3000 gems, but you earn gems at an alarmingly glacial rate, only when completing events and the like. Worse still the game does differentiate between paid gems and free ones, with event banners straight-up having better rates on the paid-only variant.
One thing I really like about D4DJ is that the live2D models are incredibly detailed. Characters can sway side-to-side now, giving the otherwise limited animation range a surprising amount of depth. One of the characters, for example, is a bubbly and energetic girl, and her idle animation is actually different as she constantly bounces up and down, as well as side-to-side when she's not talking.
That being said though just like Revue Starlight all characters have the same pool of animations, and I do wish they'd added a little more to said pool, especially considering Groovy Mix's larger starting roster of characters. It doesn't have to be a massive change, but more small flourishes for each character would have been great, or at least one other "touching my head" gesture that wasn't just the one that's meant to be them holding their headphones.
It's a really minor gripe, all things considered, because D4DJ's mix of large roster and more advanced live2d are two really huge plus' to its whole business model of marketing cute anime girls to you.
Girls also have Bond episodes, which you can unlock by building their bonds through play. Similarly you can unlock chapters of each unit's story by leveling them up too, which increases the more of each unit's members you have in your lineup for each session.
Other Assorted Things To Do
Naturally, there's also a social element, letting you build clubs with setlists that guests can play as a medley. This is probably the most underwhelming part of the game, since it seems like there's less window for some really wild stuff like in Revue Starlight. I can only guess that it's related to the fact the stage decoration actually has in-gameplay effects, so every prop looks more or less the same, and just gives different buffs depending on which group the item is based off of.
You'll also be able to roam the map to various locations, witnessing short vignettes of characters interacting with each other in various situations. These are just kind of there, I guess. Unlike Revue Starlight which locks all the interactions within one room, D4DJ opts to have you go all over town, with different girls in different areas. On the one hand, I can see why it's done this way- as previously mentioned D4DJ has a much larger launch roster, and if you followed Revue Starlight's method you'd probably have close to zero chance of ever seeing your favorite.
On the other hand though, if you're the type who wants to see all of them it's now a massive slog, going from area to area clicking on each story. It's not anything game-breaking, for sure. I definitely think it works better this way because with D4DJ's huge roster there are definitely bound to be some characters you just never wanna see, so the option to skip them is way better in the long run.
Closing Thoughts
D4DJ Groovy Mix is definitely a fun game if you like rhythm games, anime girls, or any intersection of the two. It definitely screams polish, moreso than its predecessors. If you're looking for a bushiroad game to jump in on, you can do worse than Groovy Mix. Still, I can understand where the game might be in trouble too.
Still, without speculating too much I had a blast with the game. I just wish they'd loosened up a little on both the currency drops and the song selection, because you'd have a lot of potential here for a really fun rhythm game if they did.
Just the currency drop makes it really F2P-unfriendly, and the song selection woes makes it so rhythm game fans who just wanna play their favorite songs will feel unnecessarily excluded if they don't wanna gacha excessively.
Basically, D4DJ Groovy Mix is hard carried by how much you love the wide array of characters, and that also depends on your stamina to sift through girls you don't like until you find the one you really do. If the Japanese version is anything to go by though, getting in now is a great idea ahead of some really sick collabs, so definitely give it a few minutes of your time if you need a good rhythm game to keep you entertained.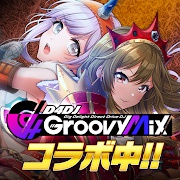 D4DJ Groovy Mix
Android, iOS
From original songs with the theme of DJ, anime, special effects, J-POP cover songs, More than 130 songs including famous drama songs, game instrumental songs, and original songs by artists have been implemented! The new rhythm game "D4DJ Groovy Mix" is here!
---
Check This Out Next
---