With Blue Archive Japan celebrating its first anniversary, its livestream will be setting the tone to come for the global release! Here's what the livestream had to show for us:
GAME NEWS
Valentine event, with an apparent "battle royale" theme…? What goes on in Kivotos as students rush to give sensei their chocolates? Fubuki will be obtainable as the event character. She is a Striker, a Back Piercing Attacker using a Sniper Rifle whose EX skill has her… loafing around eating donuts…
Wakamo (!) will be available as a limited character gacha, in a banner with double 3-star rates (2.5% to 5%). She is a Striker, a Back Mystic Attacker with a Sniper Rifle. Her EX skill appears to allow her to rapid fire and mark an enemy.
Sena will be an upcoming 3-star, a Special Tactical Supporter unit in the Back position. She's Mystic type and calls in a jeep that has an aura to heal her allies, and also break obstacles. Chihiro is another 3-star, a Special Piercing Attacker. Her EX skill lets her tag a target for a delayed explosion. Preview here.
7 day log in bonus for 1200 Pyroxene and one furniture piece
"Start dash" log in bonus can get you a variety of materials including a 10-pull ticket, available from 26 January 2022 post maintenance to 23 February 03:59 JST
Various other paid packs for materials, additional Pyroxene, etc. Paid Pyroxene bonus will also reset
Daily free single pulls: 14 total
HOD Total Assault: Go ground the arena attacking exposed pillars, before facing the boss itself (~3 phases). Bring Piercing?

Total Assault will also get Insane difficulty from 16 February 2022, 12:00 JST onwards
Shop line-up appears to be changed, among other changes

Level cap increased from 75 to 78
Red Winter Lesson Location, trophy stand to display all your trophies, "recollect memory" to display PVs and similar, "tailor-made" function, new battle mode, main story update
MERCHANDISE
These items go on sale 4 February 2022, 12:00 JST:
Fanbook – essentially an art book – available from 3300 yen, set at 6800 yen
Hina Mousepad at 5500 yen
Red Winter Towel Set at 1300 yen
A bowl and spoon set from Serika's part time workplace, at 3500 yen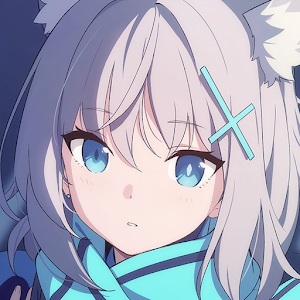 Blue Archive
Android, iOS
You have been appointed as an advisor to the Federal Investigation Club, Schale, located in Kivotos. It's a huge academy city where numerous academies are clustered together. Resolve the endless incidents that occur in Kivotos with charming allies full of personality, and build special memories with them!
---
Check This Out Next
---