Blue Archive has announced an upcoming livestream for the first anniversary of its Japan launch, along with establishing a commemorative website. The livestream will be held on 21 January 2022, 19:00 JST, a couple of weeks before the actual first anniversary of the Blue Archive Japan launch. You can go ahead and set a reminder at the stream below:
In the mean time, the commemorative website can be found here. Players can participate in a survey which will give them some extra Pyroxene and upgrade materials, up till 26 January 2022, 23:59 JST. Japanese residents can also enter a giveaway campaign to win themselves an iPad mini. The livestream itself will feature news, gameplay, and announcing the winners of the first anniversary art contest. A follow-up giveaway campaign will be for acrylic stands with the first anniversary illustration.
Featured on the livestream will be:
Manabu Sakamaki as MC
Shirasu Saho (Tsubaki), Haruka Kouzuki (Chinatsu), Reina Kaihara (Hare)
Tomohito Takasuka and Mitsuhiri Ichiki as guests
Last but not least, related merchandise will be made available through the Yostar Japan shop for anyone with more cash to spare. At the very least we should be able to expect free gacha and a limited unit, so stay tuned to the threat on your Pyroxene.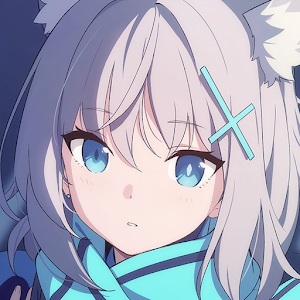 Blue Archive
Android, iOS
You have been appointed as an advisor to the Federal Investigation Club, Schale, located in Kivotos. It's a huge academy city where numerous academies are clustered together. Resolve the endless incidents that occur in Kivotos with charming allies full of personality, and build special memories with them!