Earlier today, Hypergryph, the developer of Arknights, has announced that Ai Kayano, who voices Platinum, will be getting a replacement. This change mirrors that of Kuro Game, who replaced Punishing Gray Raven's Liv (also voiced by Kayano), with Miku Itō.
Last month, we wrote an article detailing the "Yasukuni Shrine incident" which led to Kayano's voice being censored or replaced in many gacha games. You can read it here for further context.
Twitter user @passenjesus posted a screenshot of Arknights China's maintenance notes, which revealed that Platinum will be getting a new Japanese voice actress. At the time of writing, there is no mention of who the new voice actress is, only that there will be a new one.
Note that while the Chinese patch notes mention a replacement, the Twitter account for Arknights Global (which includes Korea and Japan) merely states that Platinum's voice will be "updated" in accordance with the requirement for the developer.
The term "update" is pretty vague, as it doesn't indicate whether Global will be getting the same replacement as the one in China, or whether they will remove the voice entirely, like what has happened in China for months.
Regardless, we can only stay tuned to the patch tomorrow. Follow Arknights Global on Twitter to stay updated.
UPDATE 24/10/2021: Platinum's new voice actress is Mizuki Kitajima.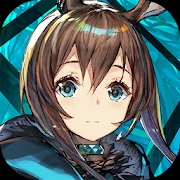 Arknights Global
Android, iOS
Take on the role of a key member of Rhodes Island, a pharmaceutical company that fights both a deadly infection and the unrest it leaves in its wake. Together with your leader Amiya, you'll recruit Operators, train them, then assign them to various operations to protect the innocent and resist those who would thrust the world into turmoil. Your tactics will determine the future of Rhodes Island. Fight for the Dawn!