Punishing Gray Raven China has introduced its newest class since Pioneer (Compositers), with a new S-Ranked Liv frame of that class. This was revealed during Kuro Game's live stream on bilibili last night.
The new S-Ranked Liv is Liv: Midnight Sun, an Amplifier-class Construct that deals 90% fire and 10% physical damage. With Liv getting a new frame, she finally joins Lucia as the second Construct in the game to have four frames in total (both have two different S-Ranked frames).
YouTuber Moteyaba uploaded footage of her gameplay from bilibili (which is now unavailable). You can watch the video here:
Of particular interest is Liv: Midnight Sun's ultimate, which appears to teleport the enemy to a different dimension, with Punishing Gray Raven players noting its resemblance to Domain Expansion from Jujutsu Kaisen or Shirou Emiya's Unlimited Blade Works from Fate series.
While it is difficult to exactly measure how much DPS or how effective are her abilities in modes like Warzone or Phantom Pain Cage, she will no doubt replace Sophia in fire teams, giving fire teams the support that they are lacking in the current meta.
Interestingly enough, not only does Liv: Midnight Sun uses a different weapon from the other Liv frames, she is also voiced by Miku Itō instead of Ai Kayano.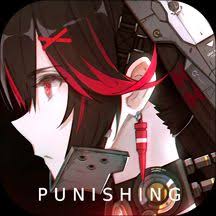 Punishing Gray Raven
Android, iOS
Punishing: Gray Raven is a fast-paced ultra-stylish Action-RPG. Mankind is almost extinct. Earth has been conquered by a robotic army—the Corrupted—twisted and warped by a biomechanical virus known as The Punishing. The last survivors have fled into orbit, aboard the space station Babylonia. After years of preparation, the Gray Raven special forces unit leads the mission to reclaim their lost homeworld. You are their leader. As commandant of the Gray Raven unit, you are tasked with assembling the greatest cyborg soldiers the world has known and lead them into battle. Unravel the dark truths behind the Punishing virus, push back the Corrupted and reclaim the Earth in this stylish Action-RPG.